Last year I worked on my first ever cookbook for a client, Nicole Joy. I loved working on her project and we have since become really great friends. The cookbook, Life's Too Short for Diets, is packed with healthy recipes that are full of flavor. Nicole really is a woman after my own heart – healthy food that also tastes amazing? Yes please! Of all the recipes in the book, her buckwheat pancakes are my favorite. They are just as good, if not better than normal pancakes and using buckwheat flour in stead of white flour means you still feel awesome after eating them.
I make these all the time and for a person who is notoriously bad at pancakes, they never fail me.
Before I share the recipe with you I asked Nicole a few questions ( and I LOVED her answers)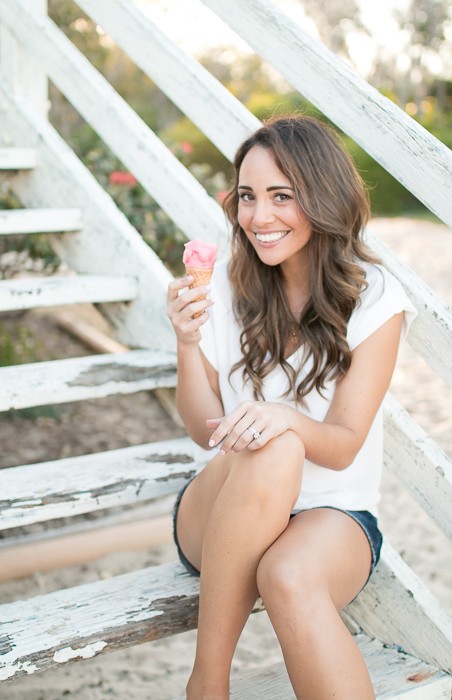 Tell us a little bit about what you do, why you do it and what lead you to where you are?
Early in 2013 my career took an unexpected turn. I was running an online sleepwear label whilst experimenting with raw desserts when I knew that I needed to do something with food full-time. I was making all sorts of delish goodies and my friends (lovely guinea pigs that they were)gave me the encouragement to start selling what I had to offer to local health food stores and cafes. Very quickly, I began to fall behind and couldn't keep up with the demand. So I quit the online biz, became a Pilates instructor in the interim (something I had always wanted to do) then the idea for the book was born. I didn't want to just keep making food, I wanted to share my ideas and inspire other
What do you love to cook/eat?
EVERYTHING! Can you tell I love food? Obviously desserts spring to mind. I just love seeing people's faces light up when they tuck into one of my sweet creations. Oh and I like eating them too. A lot.
Tell me about your best foodie experience
Last year I travelled to Italy with my husband and my brother in law. Siena was possibly one of the most amazing places I have been to – the food there is seriously out of this world and the restaurant La Taverna di San Giuseppe serves the most incredible truffle dishes. In Australia, truffles are ridiculously expensive in comparison, so when they came over to grate copious amounts of extra truffle over my pasta I was in heaven! (and shortly after a food coma – but it was totally worth it!)
What is your favourite restaurant and why? ( can be anywhere in the world)
On that same trip my husband and I were also in the South of France for a while. We went to an amazing restaurant called Anjuna, literally a few metres from the crystal clear waters of the Mediterranean spectacularly dotted with million dollar super yachts. It was quite surreal. We stayed there for hours sipping on cocktails and eating the freshest seafood money could buy!
Your worst culinary distaster?
Making a panna cotta with salt instead of sugar! 1 ½ cups of salt doesn't go well with anything…
What does killing it at life look like to you?
Jumping out of bed with passion and excitement to meet each day. Lots of smiles, love, hugs and laughter. More time spent doing the things you love to do and less time doing what you don't.
Where in the world have you experienced cultures that are built around the sharing of food?
With my family in Italy, without a doubt. There are no food groups off limits, no strict diets and certainly no guilt around food. Every day the family comes together to eat and everyday the family is connected via the sharing of food. Ah the memories sitting at my cousins house or my great uncles house – eating, laughing and drinking. The best feeling in the world!
Complete the following sentences:
I always…make time for me
I never…say 'never' 😉
Food is…better when it is fresh and made with love
Life is..better with good food
I believe…anything is possible

Buckwheat Pancakes with Baked Peaches and Vanilla Bean Yogurt
Author:
The Luminous Kitchen
Ingredients
1 cup buckwheat flour
½ tsp baking soda
1 tsp baking powder
½ tsp cinnamon
150ml (5 Fl oz) buttermilk
2 Tbls maple syrup
1 egg, lightly beaten
¾ cup ripe bananas, mashed
coconut oil spray to grease
2 ripe peaches
2 Tbls maple syrup
1.5 cups Greek yogurt
1 vanilla pod
Maple syrup to serve.
Instructions
Heat the oven to 180C
Cut the peaches into eighths and remove the pips then place the peaches on a baking tray lined with baking paper.
Spray the peaches with coconut oil and brush with maple syrup then place in the oven to bake for 20 minutes or until soft.
Slice the vanilla pods down the center, lengthways and scrape the vanilla seeds from the pod. Stir them into the yogurt and set aside for serving.
Whisk the buckwheat flour, baking soda, baking powder and cinnamon together in a large bowl.
In a medium bowl, whisk the buttermilk, maple syrup and egg together.
Stir through the banana.
Make a well in the center of the flour mixture, pour the wet mixture into the center and gently whisk together until just combined.
Heat a large non stick pan over medium heat for 3 minutes.
Brush the bottom of the pan with coconut oil.
Using a quarter cup of batter per pancake, add the batter to the pan and cook until large bubbles start to appear, about 2 minutes.
Flip the pancakes and continue to cook until golden brown.
Repeat with the remaining batter, brushing with more coconut oil as needed.
Serve with vanilla bean yogurt and baked peaches.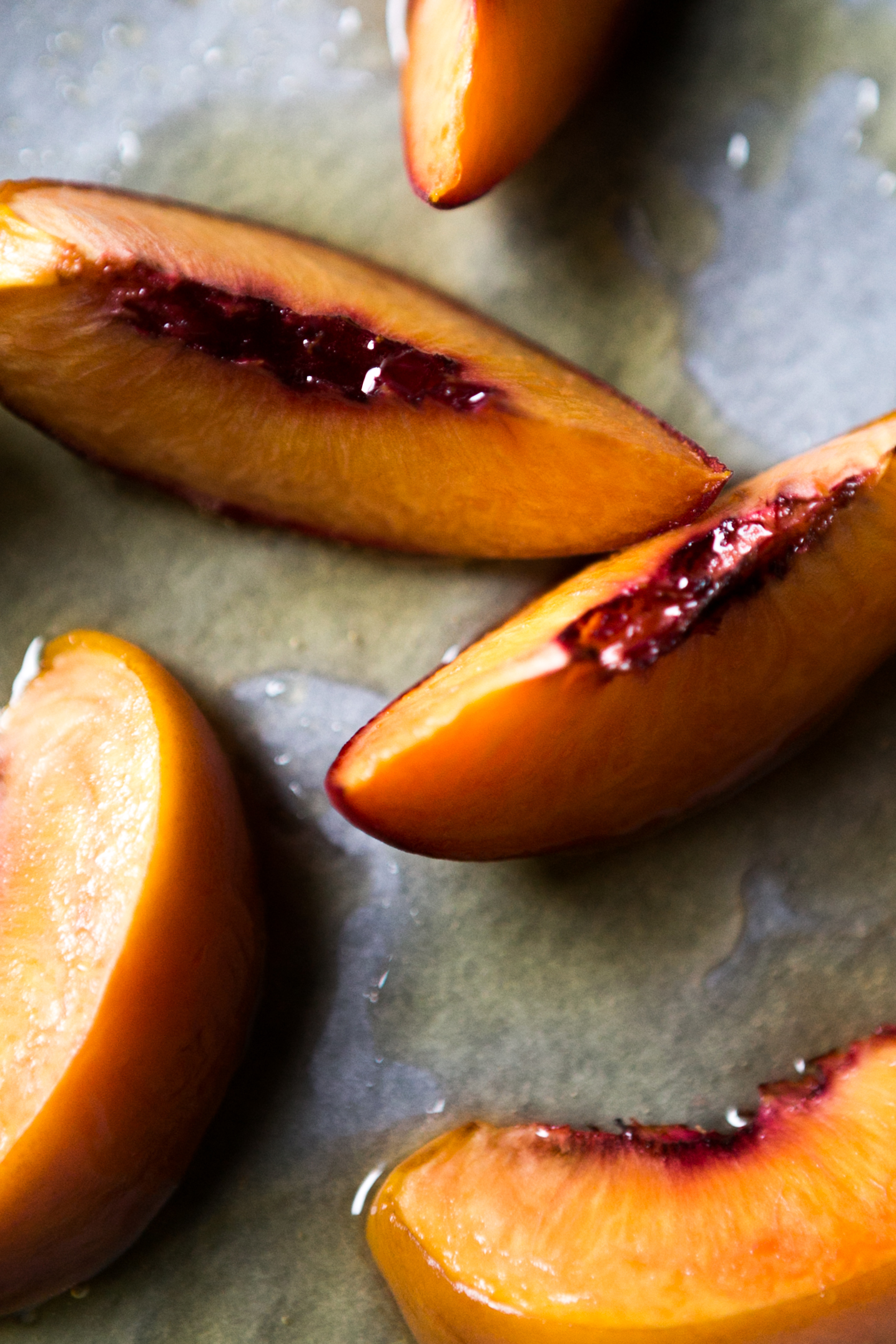 Here is the original pic from the book "Life's Too Short for Diets"
There was an issue loading your timed LeadBox™. Please check plugin settings.
There was an issue loading your exit LeadBox™. Please check plugin settings.
Related Posts via Categories