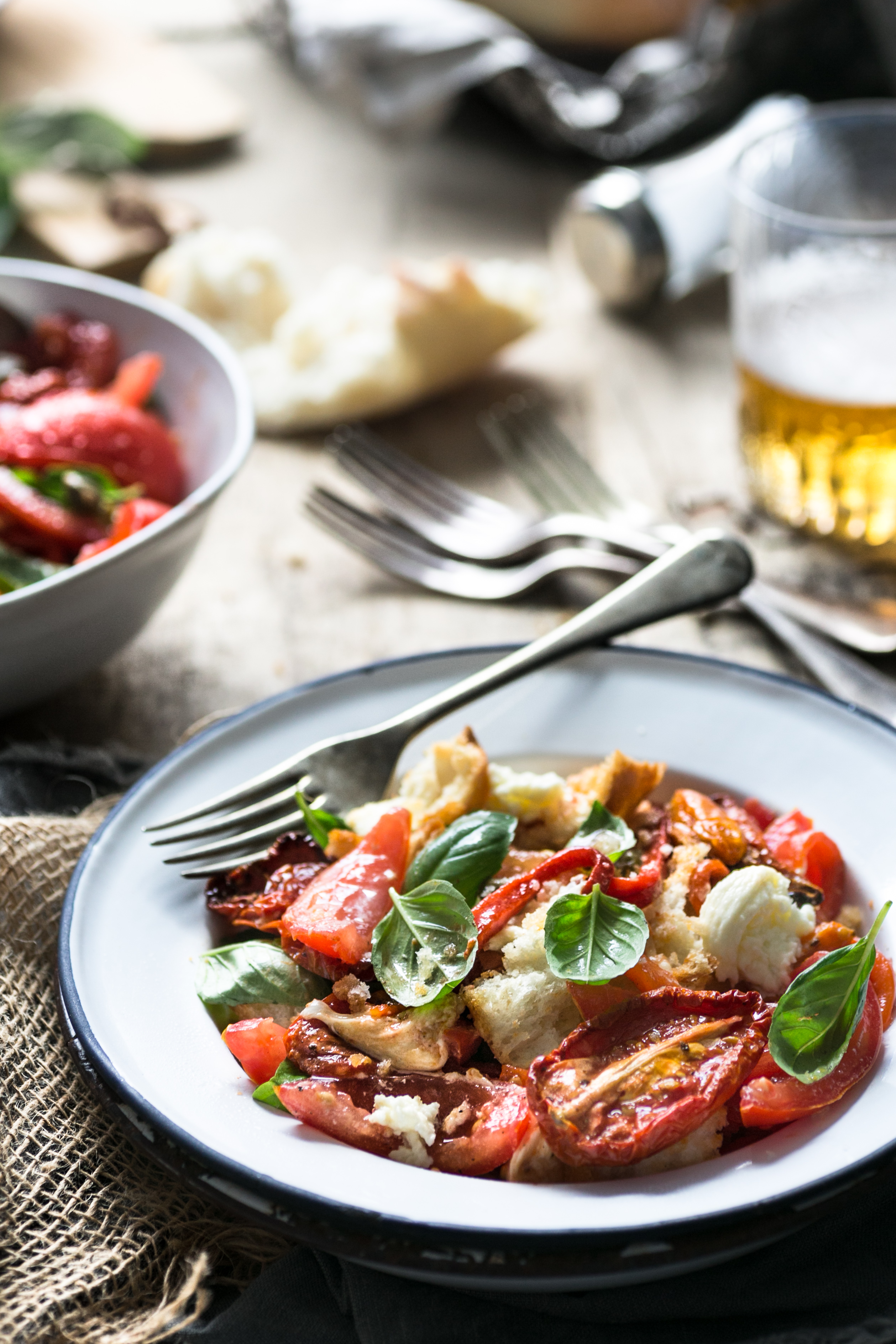 I made this salad on Christmas day and it was such a hit that I made it again on Sunday for family dinner. The recipe is adapted from Katie Quinn Davies's first cookbook and it really is the best version of a panzanella salad I've come across. Panzanella is a Tuscan dish that uses the bountiful ripe tomatoes in summer combined with torn stale bread that is a staple in Italian kitchens. It's a great way to use up old bread that you would otherwise throw away, but like Katie, I'm not a fan of the traditional method of soaking the bread in water first. In this recipe the bread is torn, doused in olive oil and baked in the oven to lovely golden crouton which adds a nice crunch to the dish.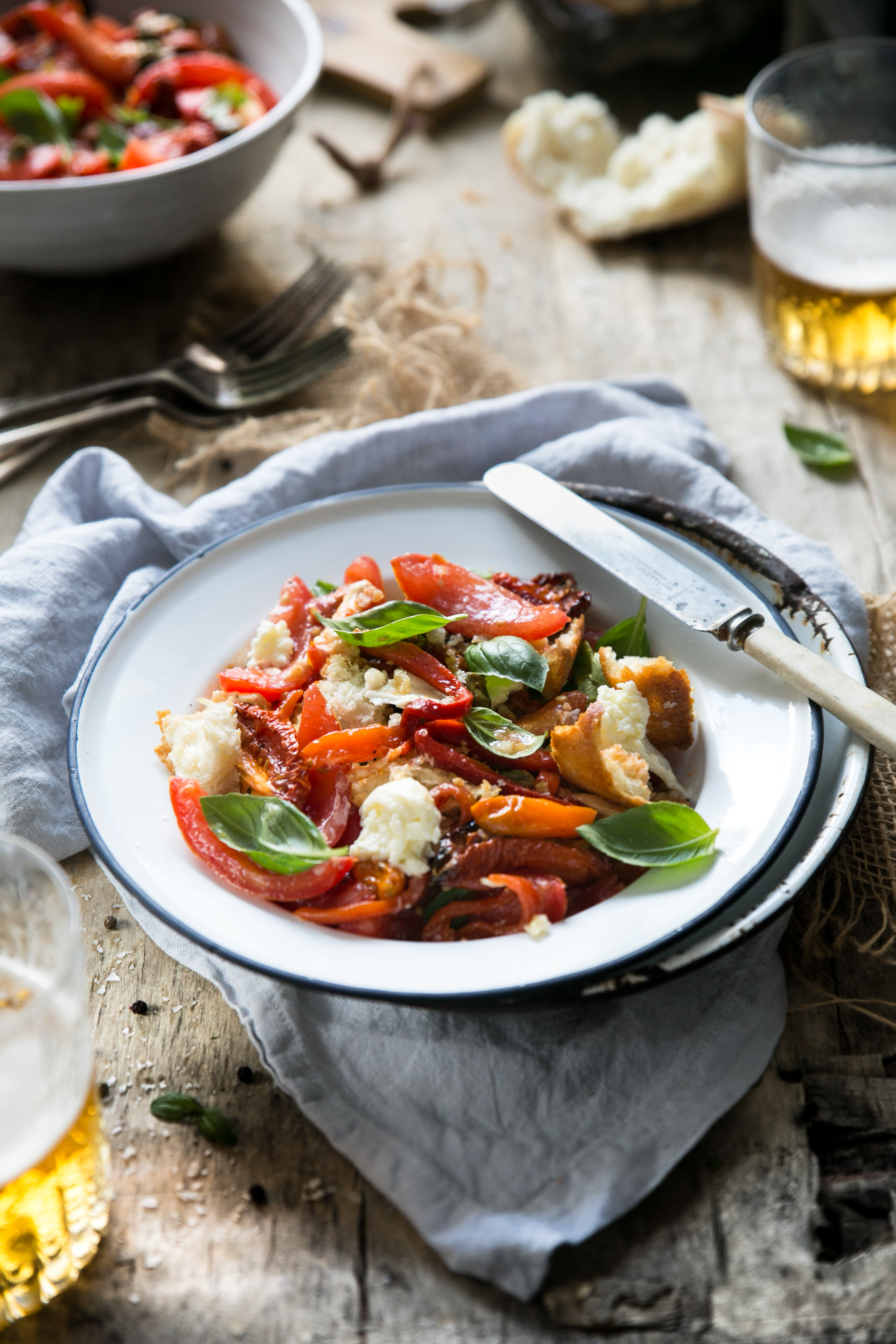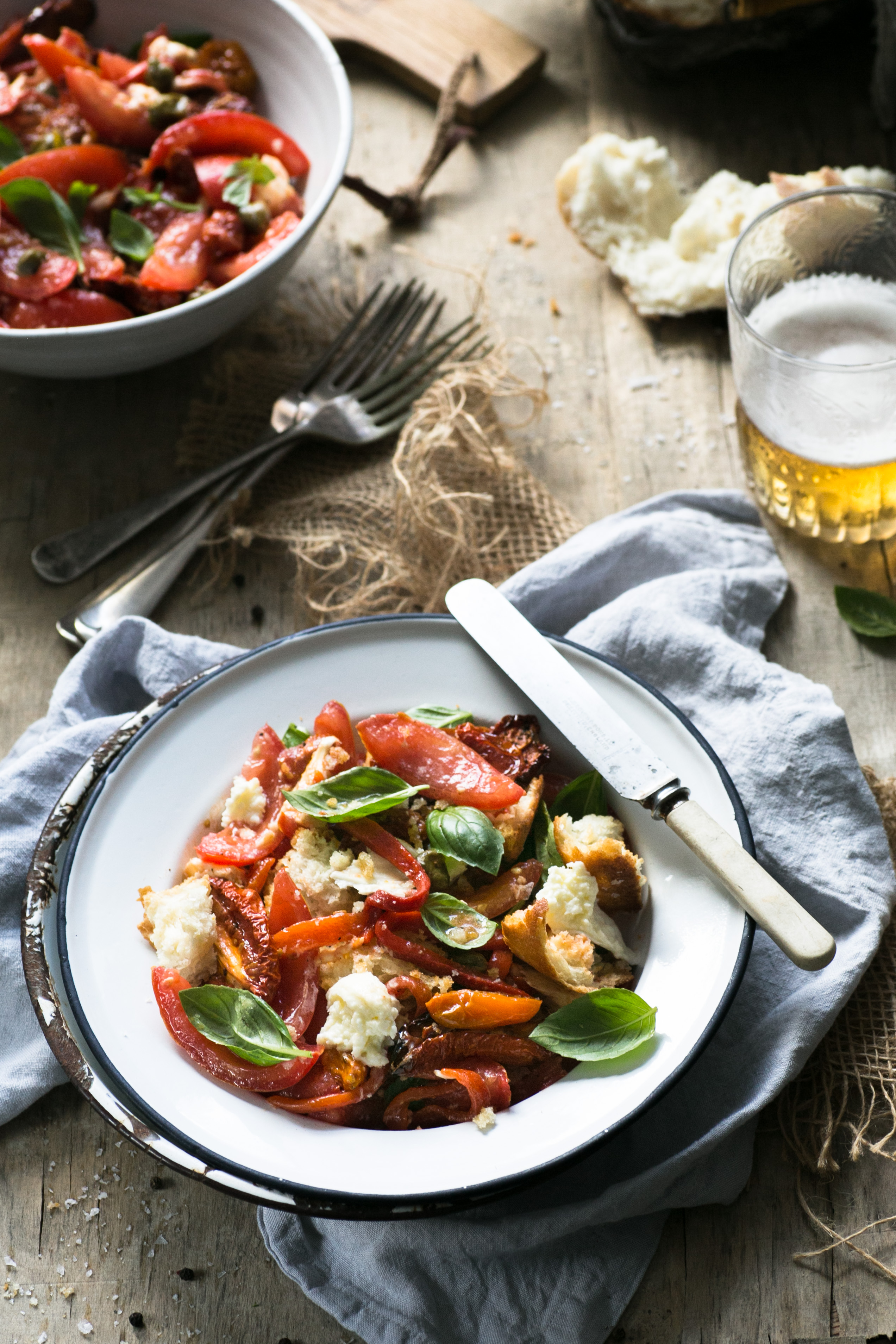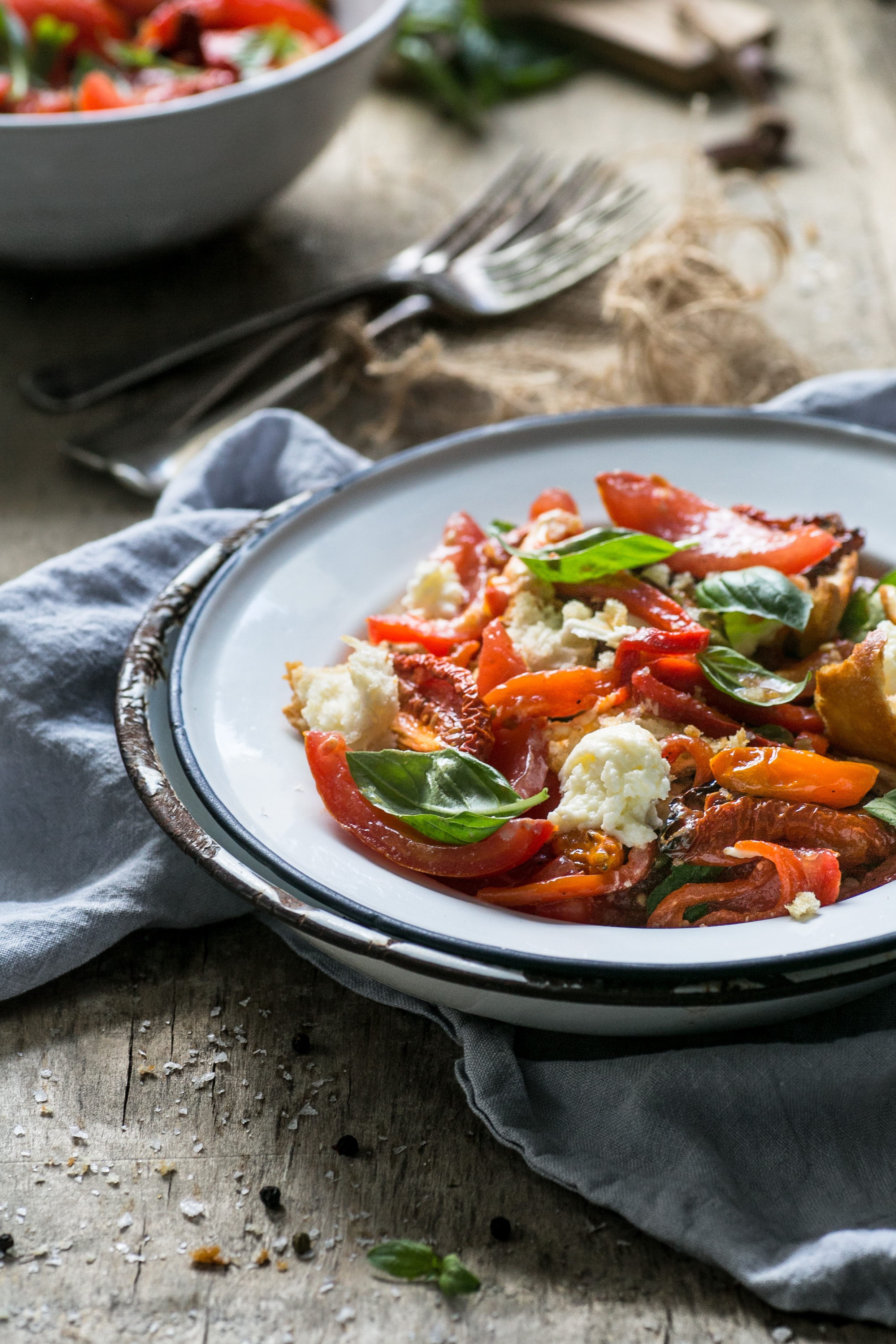 This recipe is a little laborious so I prep the capsicum and semi dried tomatoes beforehand so I can throw it all together just before serving.
You can use store bought roasted capsicum and semi dried tomatoes, but theres something about cooking all the elements yourself that make the end result so delicious and I haven't had a gas stove top for so long that I'm loving being able to add a smoky char to foods like capsicums and corn. You can also coat the capsicum in olive oil and roast them in the oven for 1 hour at 200C fan forced to achieve a similar charring.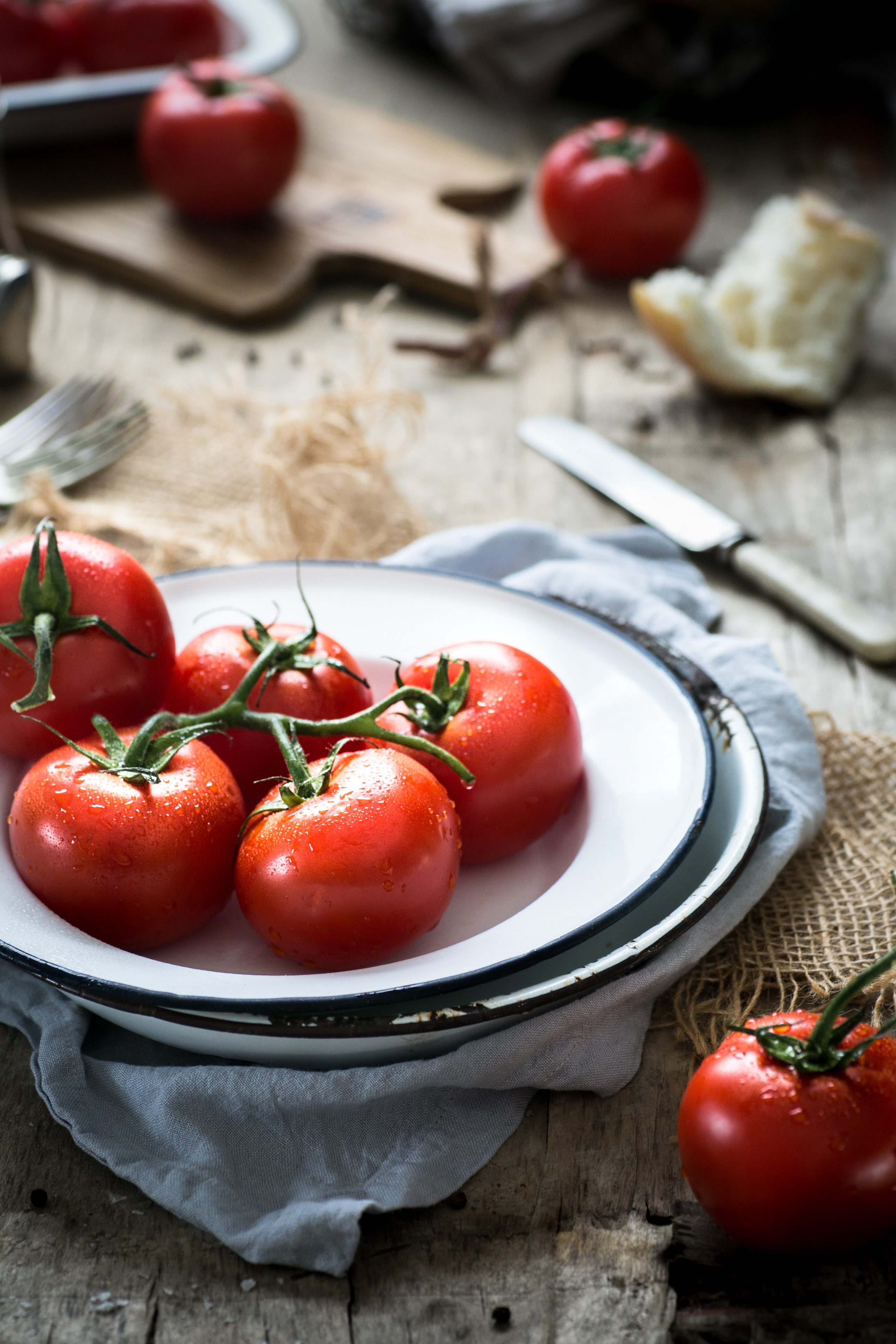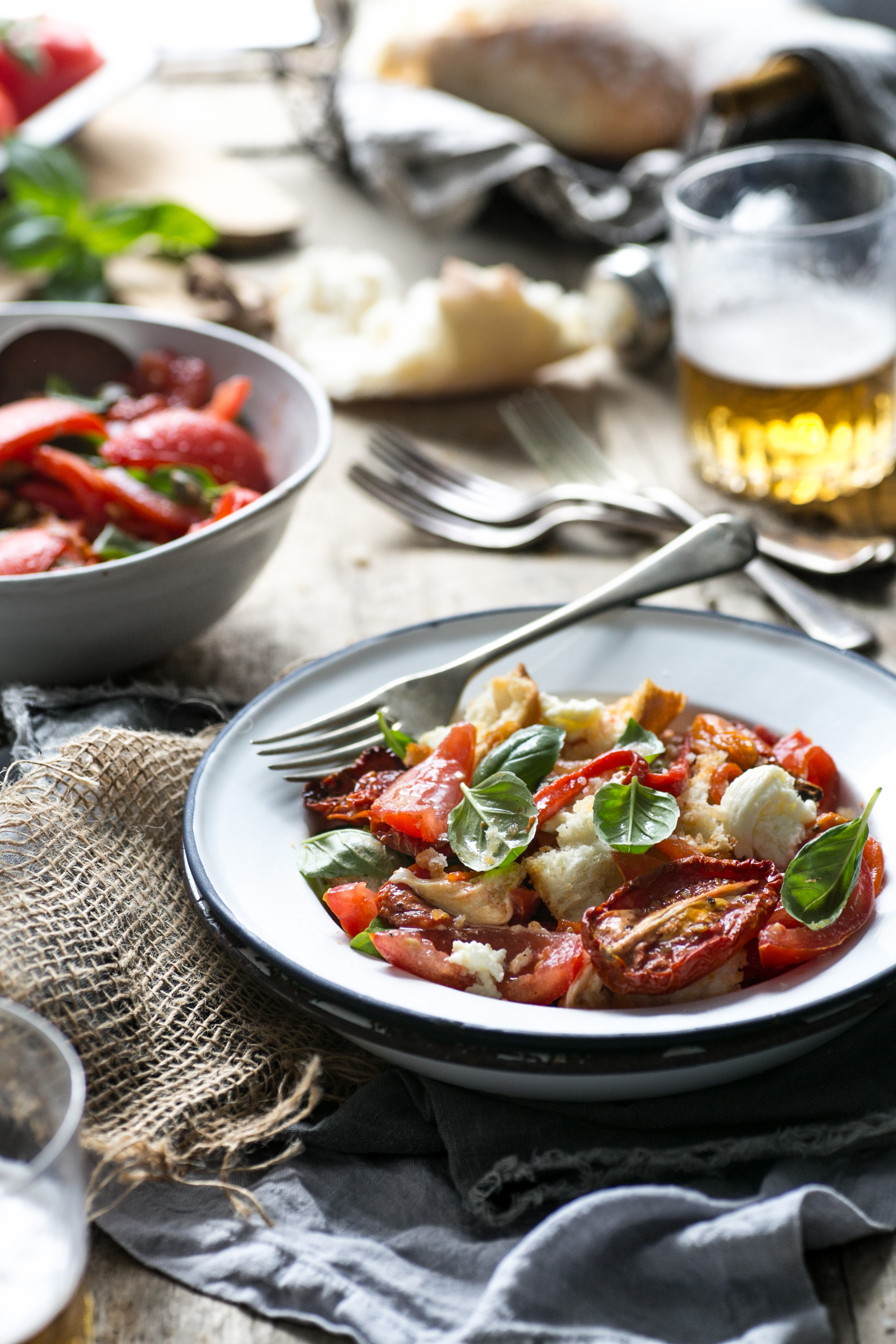 I had a little helper when I was setting up to shoot this recipe. She's my little shadow whenever I'm in the kitchen or shooting. I joke that I'm going to have her trained up in no time, but really I have no idea how I'm going to shoot when theres another set of little hands creeping into my shots soon.
Caprese Panzanella Salad
Author:
The Luminous Kitchen
Ingredients
8 Roma tomatoes, halved
1 punnet cherry tomatoes, halved
4 truss tomatoes
2 red capsicum
220g fresh buffalo mozzarella, torn
1 Tbls salted capers, rinsed
1 bunch basil leaves
1 small loaf sourdough
salt and pepper
olive oil
Instructions
Preheat the oven to 130C
Place the halved Roma tomatoes on a lined baking tray, season with salt and pepper, drizzle with olive oil and place in the oven for 2.5 hours until soft and caramelized.
When the Roma tomatoes have been in the oven for an hour, add the cherry tomatoes to the baking tray and continue roasting for another 1.5 hours, before removing from the oven and allowing to cool.
Meanwhile, using tongs, hold the capsicums over a naked gas flame on your stovetop, rotating occasionally, until the skins are charred all over. Place the capsicums in a large bowl, cover with plastic film and set aside until cool enough to handle, then remove the charred skin. Cut away the core and white inner membrane and discard the seeds, then cut the flesh into thin strips. Place in a small bowl with 1 tablespoon extra virgin olive oil, massaging the oil into the flesh, and set aside.
To make the croutons, tear the bread into small pieces and combine in a bowl with a drizzle of olive oil and a good pinch of salt to season. Massage the oil into the bread, then lay on a lined baking tray and place in the oven at 180C for 10-15 minutes until golden and crispy.
Cut each truss tomato in ⅛ and cut out the seeds. Place the cut tomatoes into a bowl, season with salt and pepper and drizzle with olive oil.
To assemble the salad combine the semi dried tomatoes, truss tomatoes, buffalo mozzarella, basil, capsicum( drained of oil) and capers on a platter. Mix in the croutons lightly before serving with balsamic vinegar on the side.
Notes
This recipe would serve 6 as a main meal and 10 as a side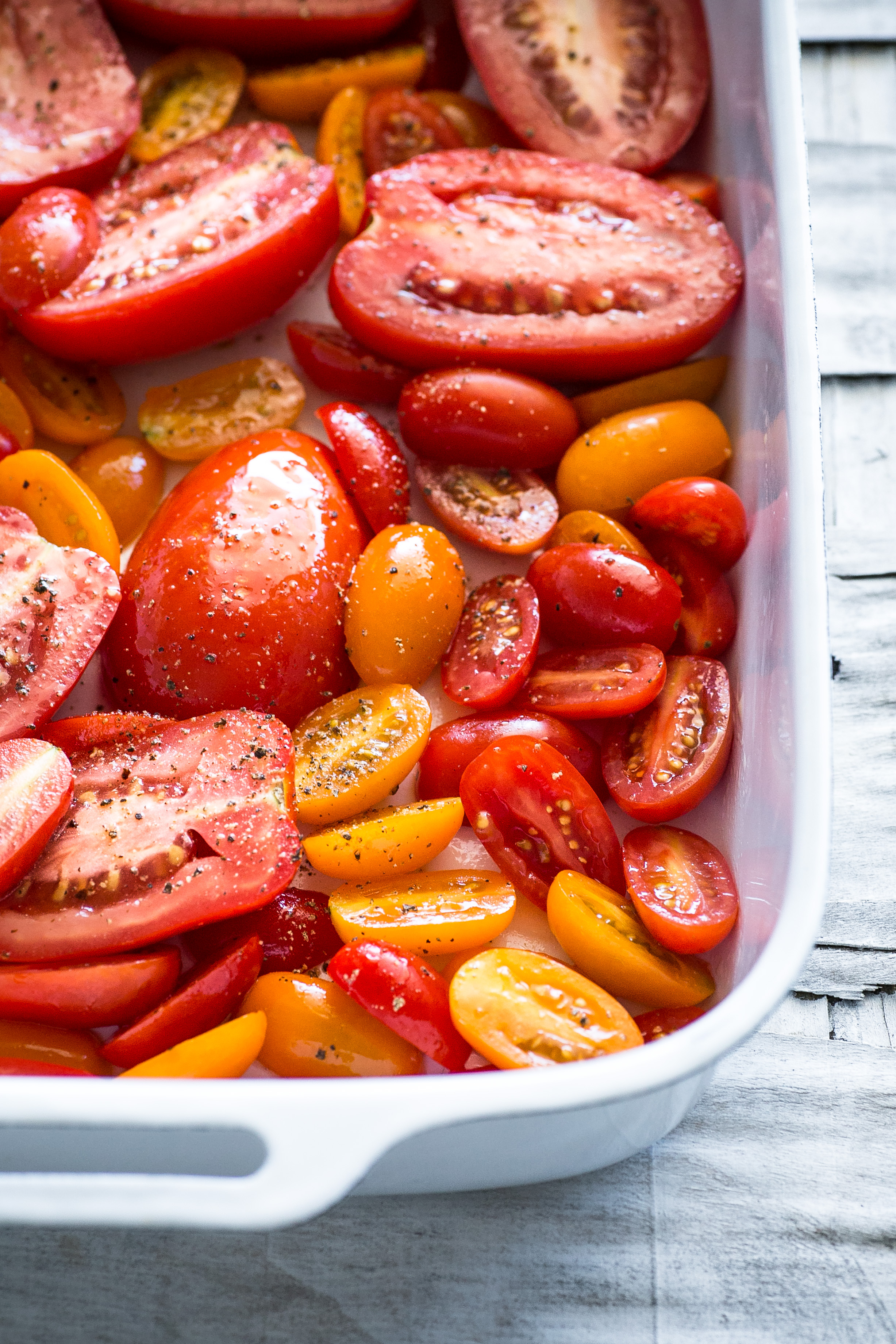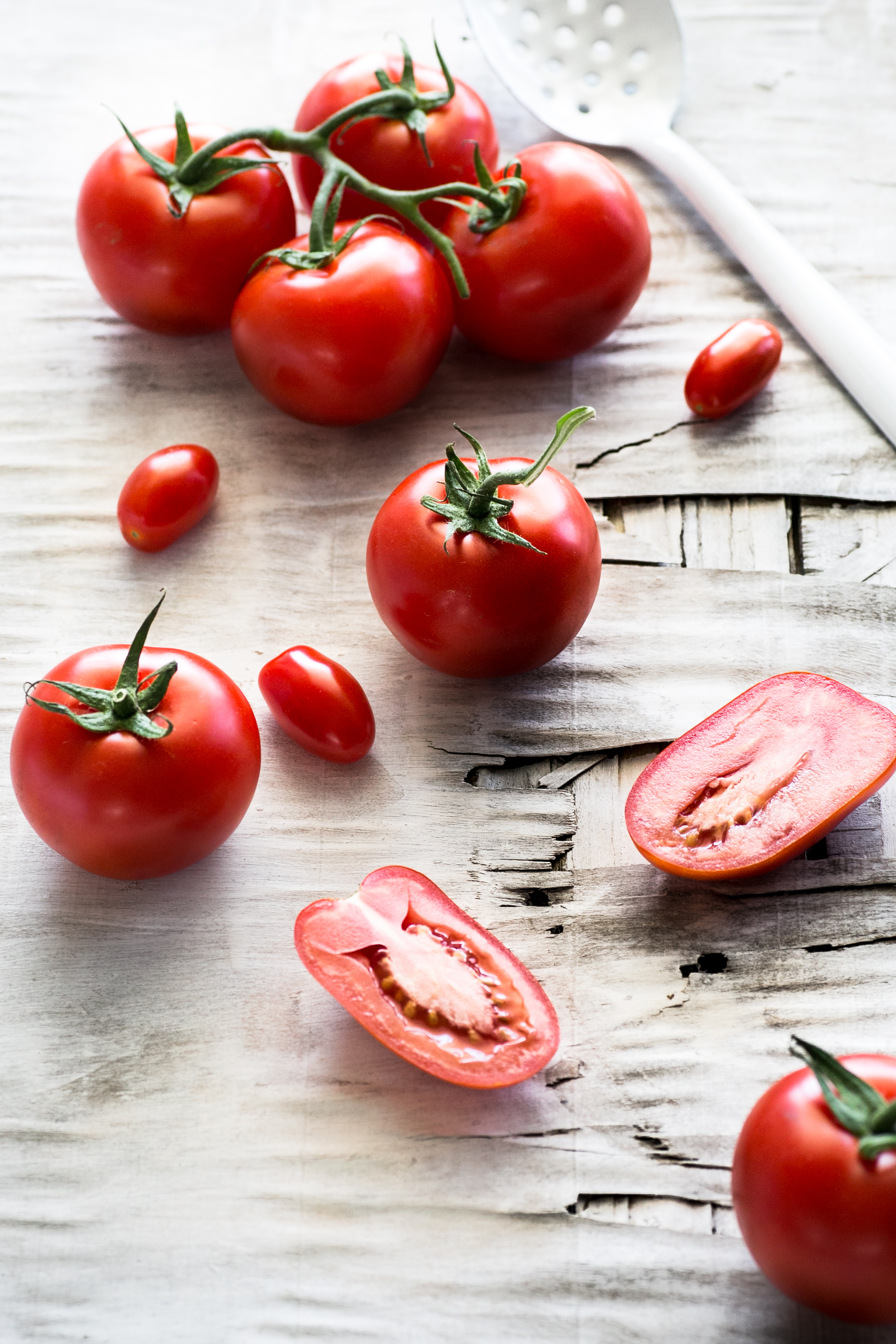 There was an issue loading your timed LeadBox™. Please check plugin settings.
There was an issue loading your exit LeadBox™. Please check plugin settings.
Related Posts via Categories