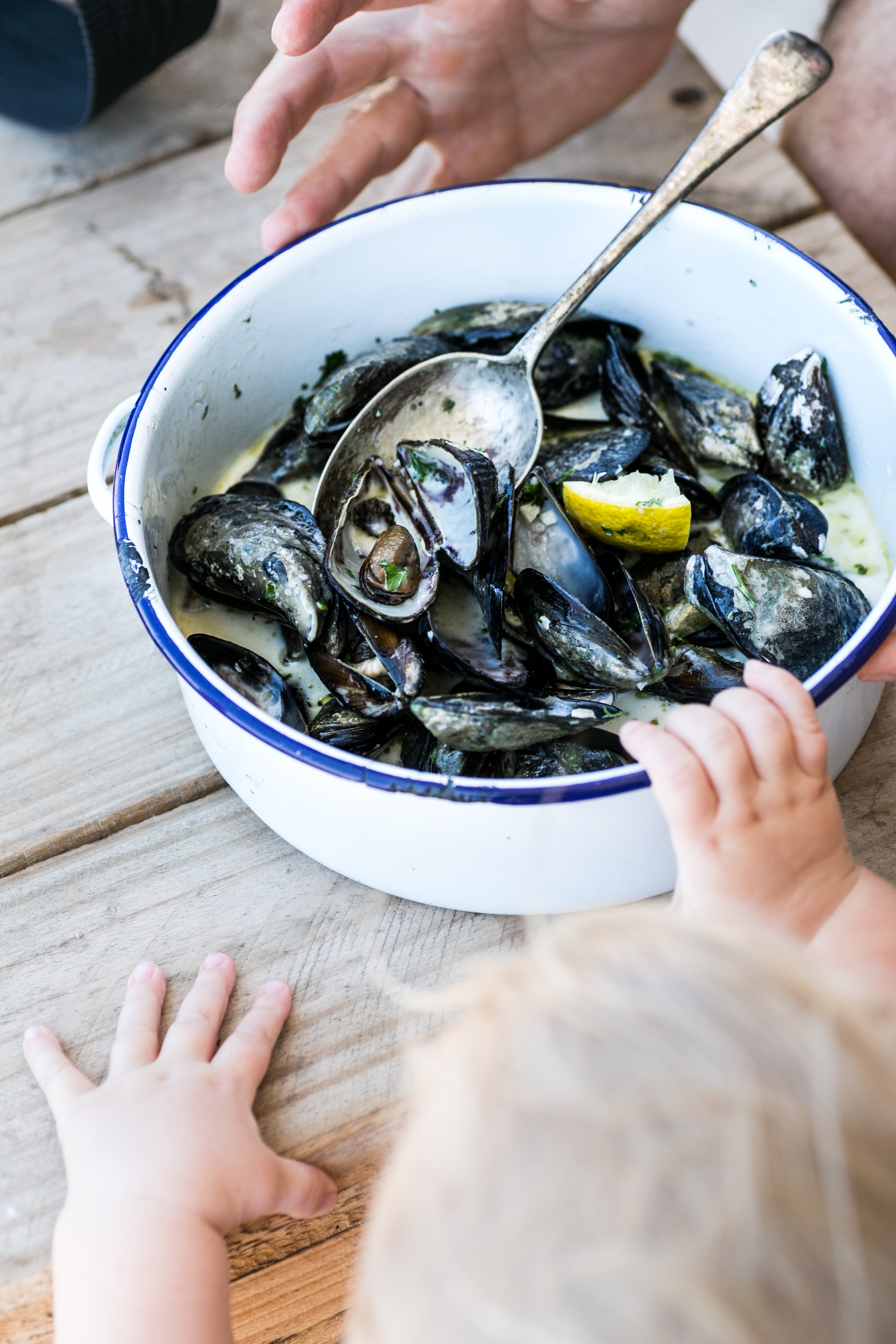 I'm sitting here under the air-conditioning at home feeling quite tired and definitely not ready for the full year I know 2017 is going to be. Corey came down with a fever last night so neither of us got much sleep and I'm trying to keep him hydrated and cool while we battle a heat wave and our extremely bright and white house that is doing nothing for his killer headache.
It's a been a long time since I've posted here and to be honest this year has been a huge adjustment for me. Corey started working full time away from home in May just before we moved into our new house and after always having him work from home with me, I found it hard to find my feet with work and being a stay at home mum. I thought having a baby would require all time and attention, but toddlers need far more.
I have worked on some great food photography projects this year and  for a freelancer I've been pretty lucky to have secured some clients for whom I do ongoing work each month. The downside is that between juggling being a mum and meeting my clients needs over and above and to the best of my ability, it hasn't left me too much time for anything else and in March it will all change again with the arrival our second little girl.
I've also come to realize that while I adore cooking, recipe creation does not bring me joy and although I started The Luminous Kitchen as a way to share my recipes and passion for cooking, my absolute love for food photography soon took over. My zone of joy is taking a recipe and finding the best possible way to make that food look absolutely delicious through styling and photography. So I am still going to share the recipes that we cook up in our kitchen and just love, but I am also going to be sharing more of what I'm working on in food photography.
With it being the holidays right now and having Corey at home, I've had a bit of time to sit at my computer, uninterrupted by a certain little someone who likes to climb all over me when I sit down to edit and go through all my images. Yesterday I spent a few hours culling photos from my hard dive and making space for the new year when  I came across these photos from exactly this time last year when we stayed at an Eco resort on the wild West Coast of South Africa, about 2 hours North of Cape Town.
We bought crayfish off the locals which you see here and foraged sweet Atlantic black mussels from the rock pools right outside our cabin. There is something about that cold Atlantic current that yields some of the best seafood in the world and I know I totally took it for granted growing up there. I'd have to say the mussels in France in winter come a close second, but if you ever find your way to Cape Town make sure you try these.
The recipe I'm sharing a classic and to me, it's the best way of eating mussels. Simple, tasty and best when shared.
Black Atlantic Mussels in White Wine
Author:
The Luminous Kitchen
Ingredients
1kg mussels
1 clove garlic, finely chopped
1 shallot, finely chopped
200ml white wine
100ml cream
1 lemon, cut into wedges
olive oil
1 handful Italian flat leaf parley, chopped
Salt and pepper to season
Instructions
Place the mussels in a bowl or sink of cold water. Use a knife or steel wool to scrub the shells and clean off any bits of shell or barnacles. Remove the beard of each mussel and discard any that are open and don't close when tapped. Rinse and then drain the mussels in a colander.
Heat a pan with a lid over medium heat and add a good splash of olive oil. Fry the shallots and garlic until translucent.
Turn the heat up to high heat and add the mussels. Pour in the white wine, put the lid on and give the pan a good shake. The pan should not be more than half full – the mussels need plenty of space to move around so that they cook thoroughly. When the pan starts to steam, cook the mussels for 3-4 mins, shaking the pan from time to time to ensure they cook evenly. They are cooked when the shells have opened. Mussels that have not opened are fine to eat if they can be easily opened.
Once the mussels have cooked, pour in the cream, squeeze over the lemon wedges and garnish with parsley and another splash of love oil. Season with salt and pepper.
Enjoy immediately.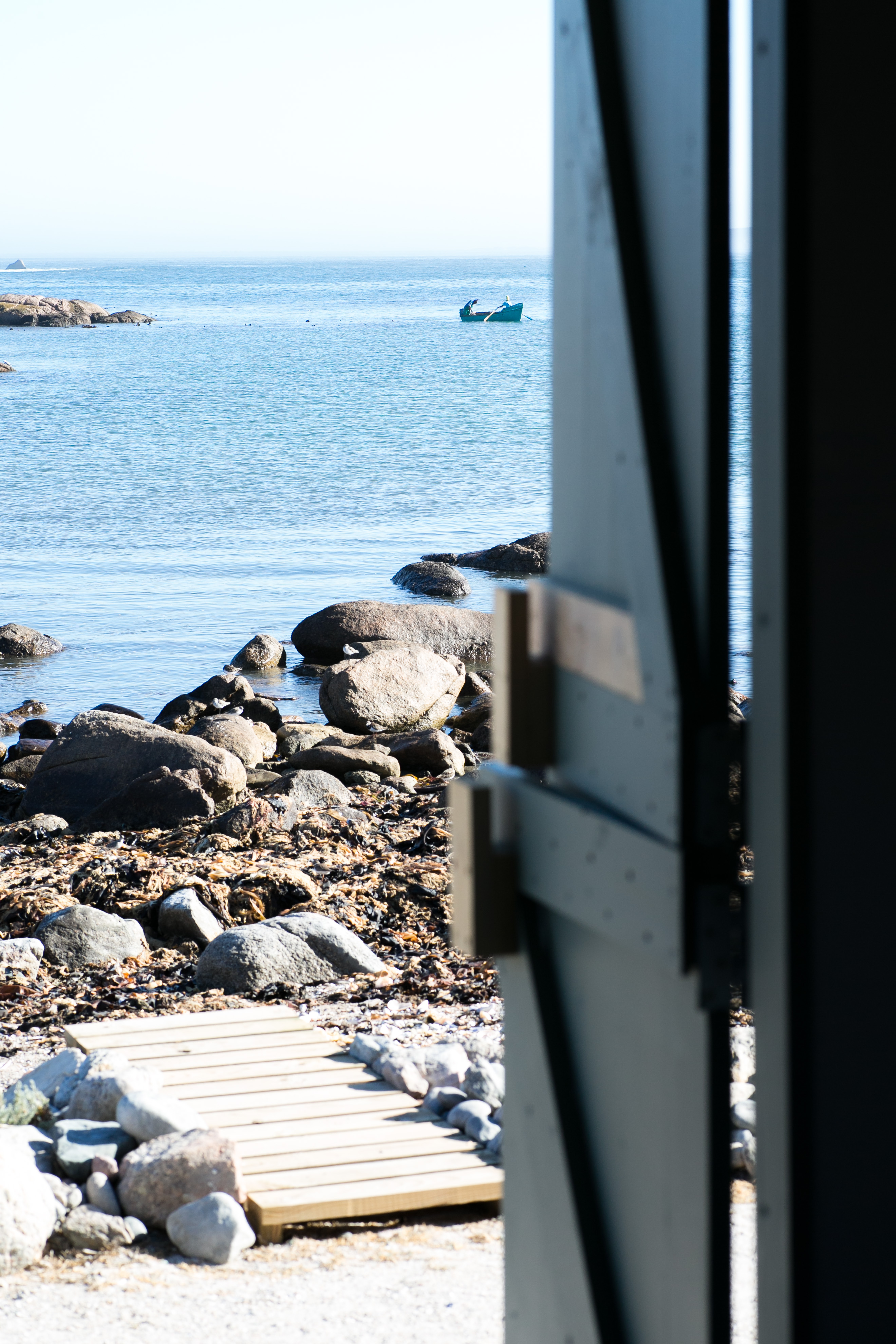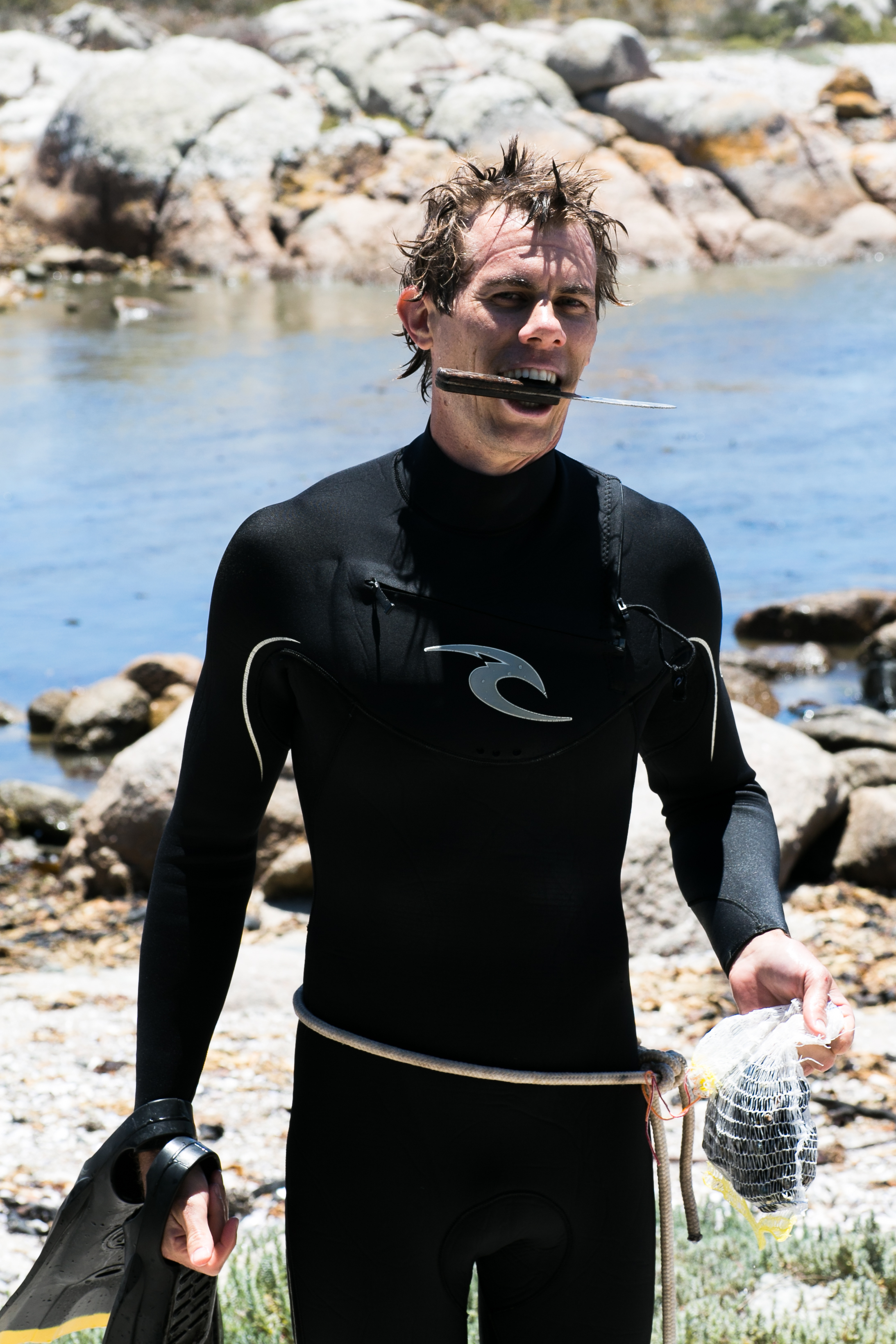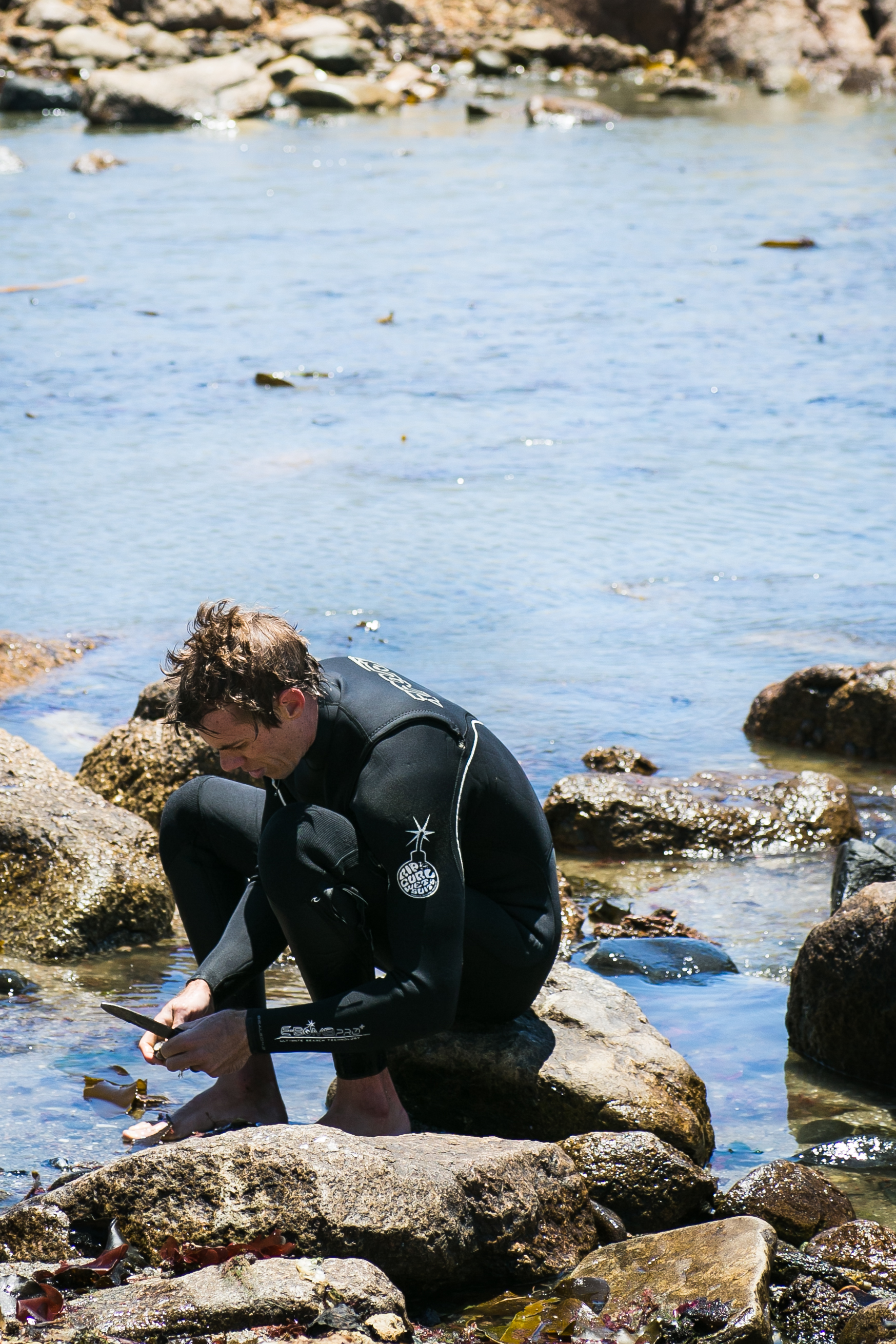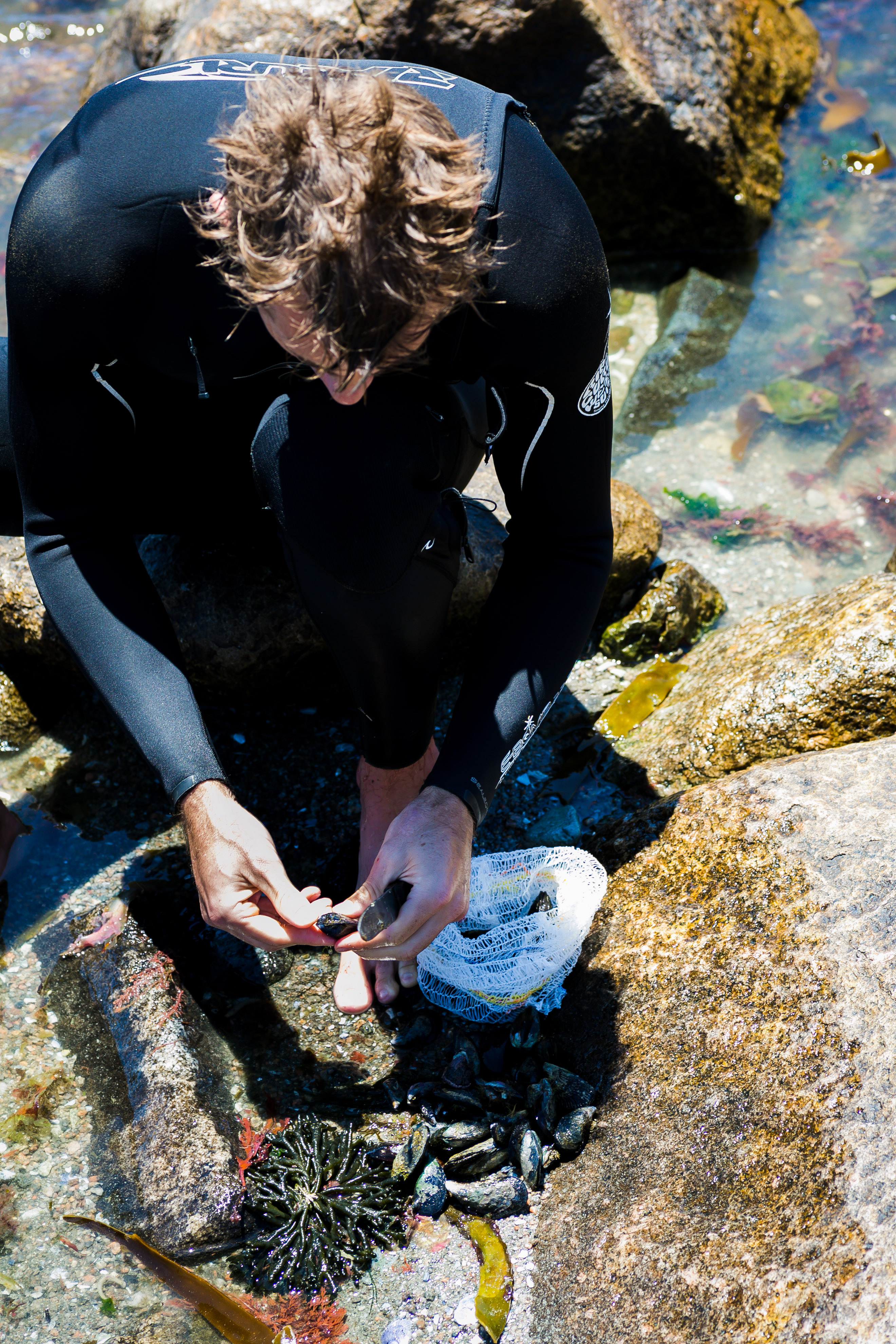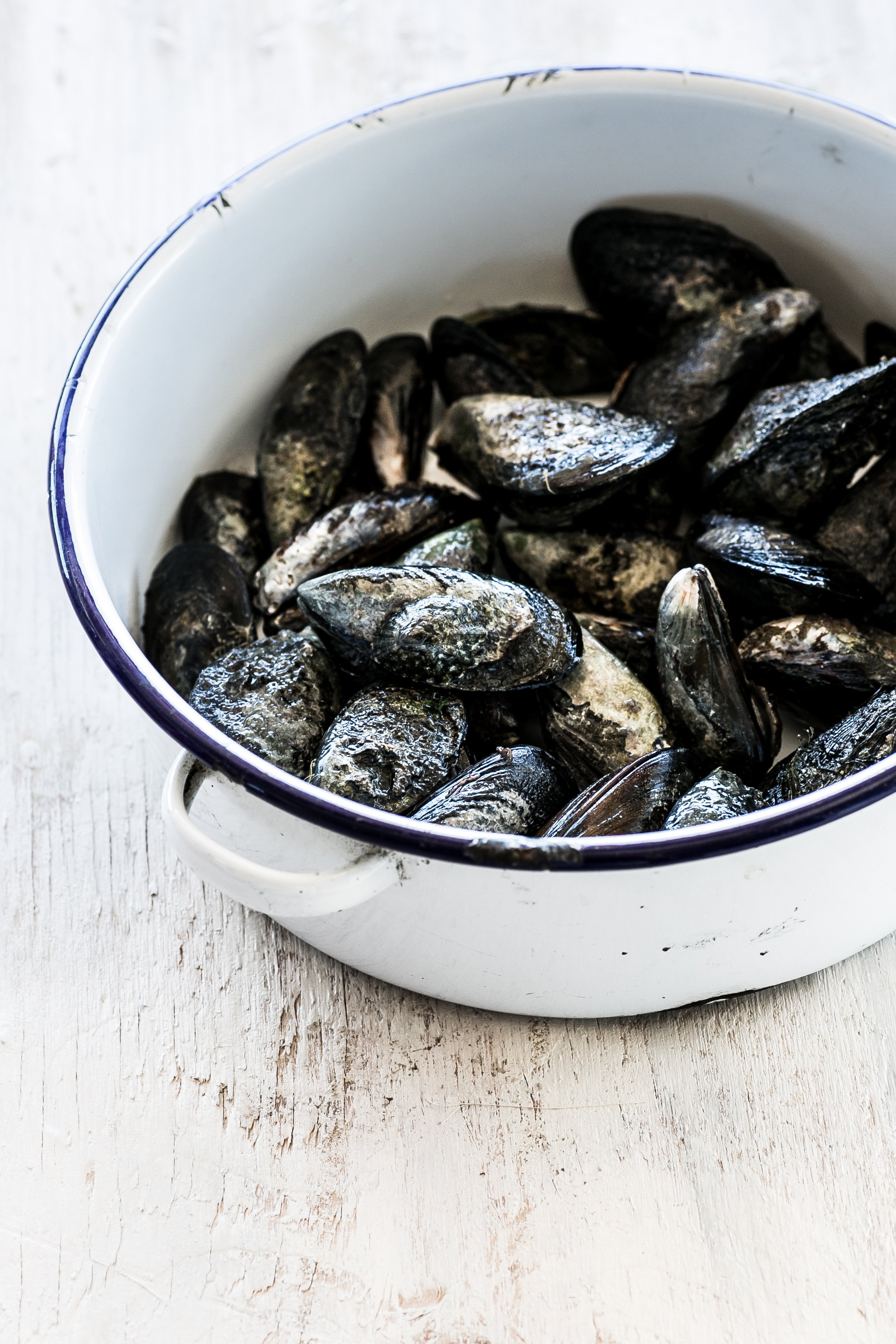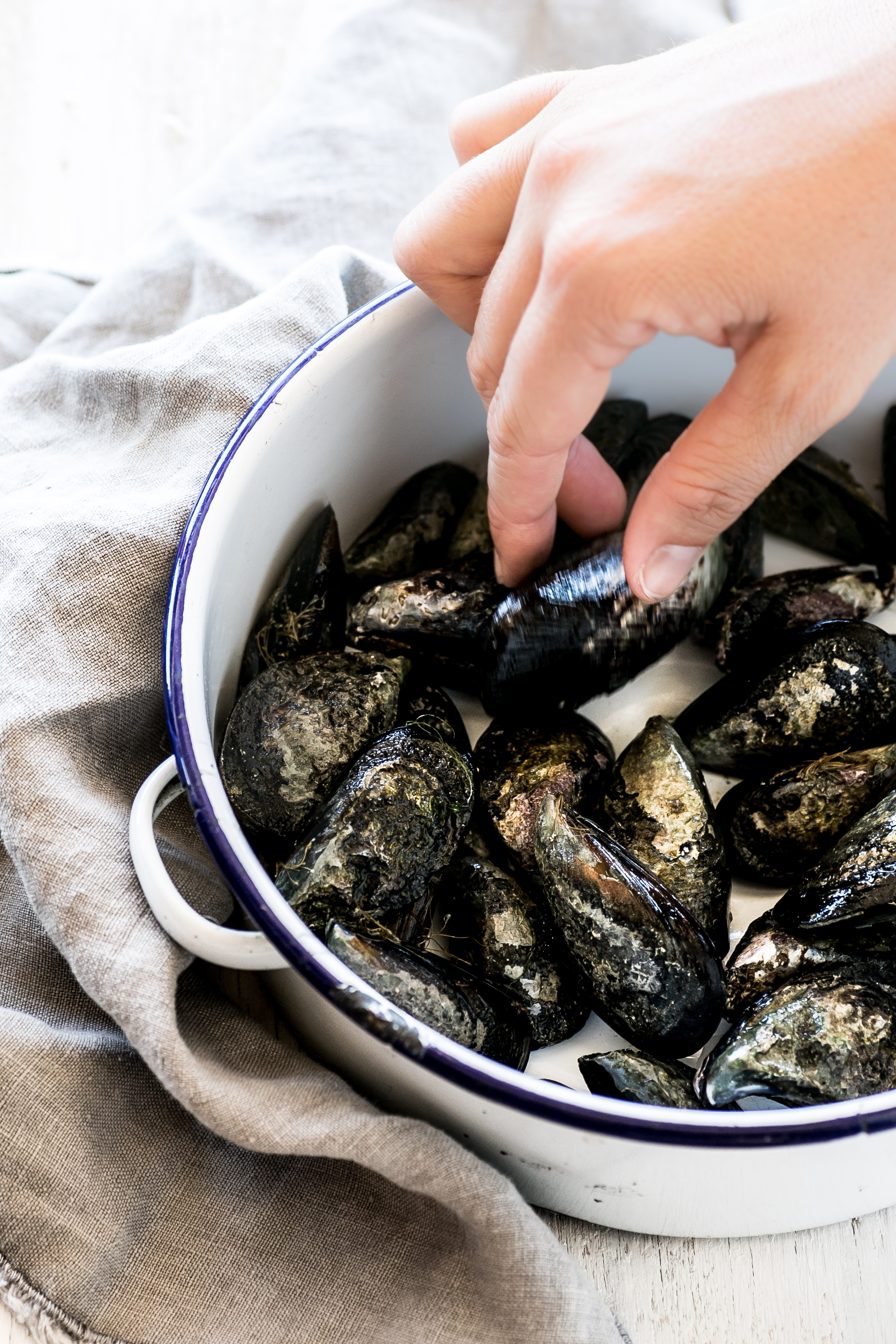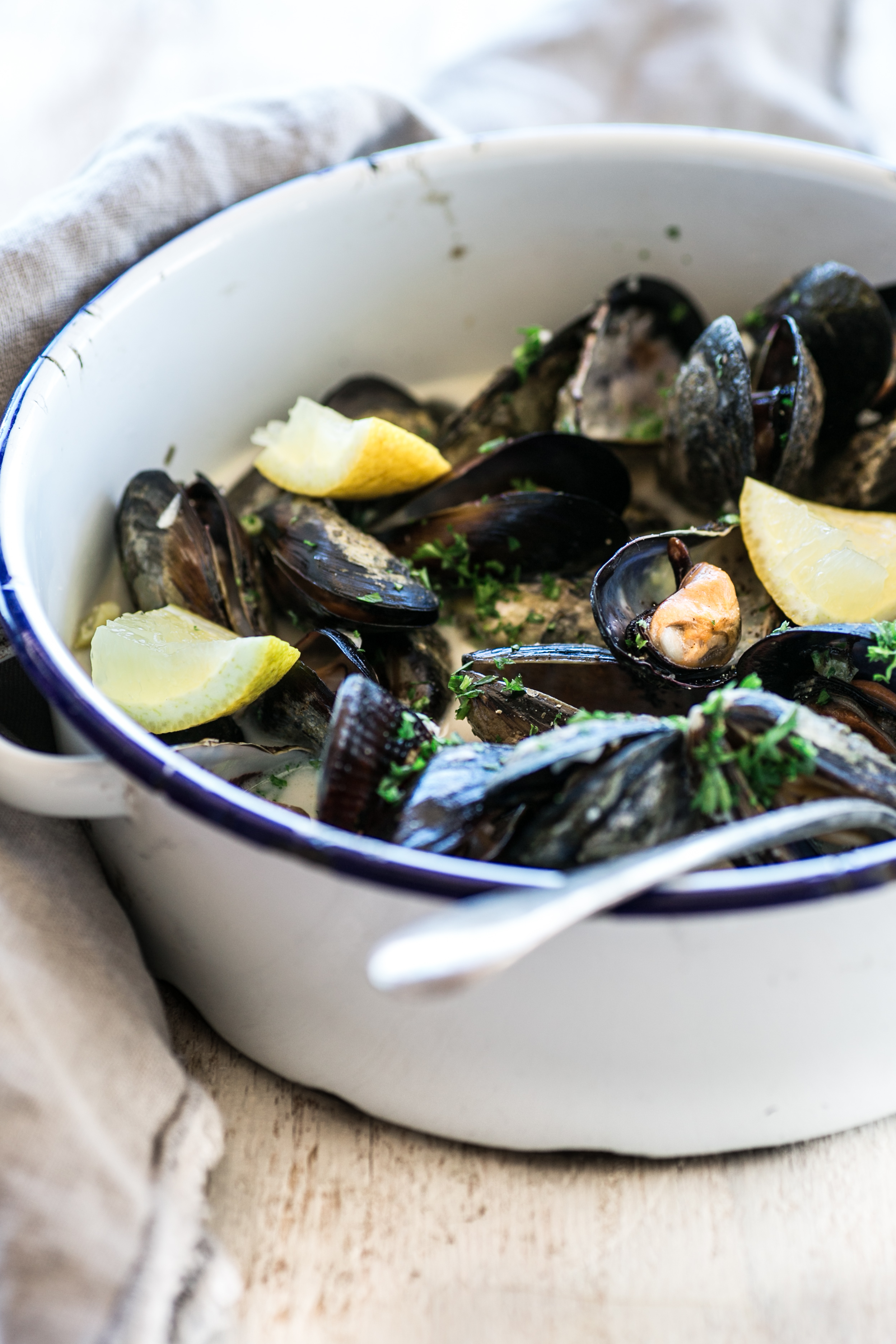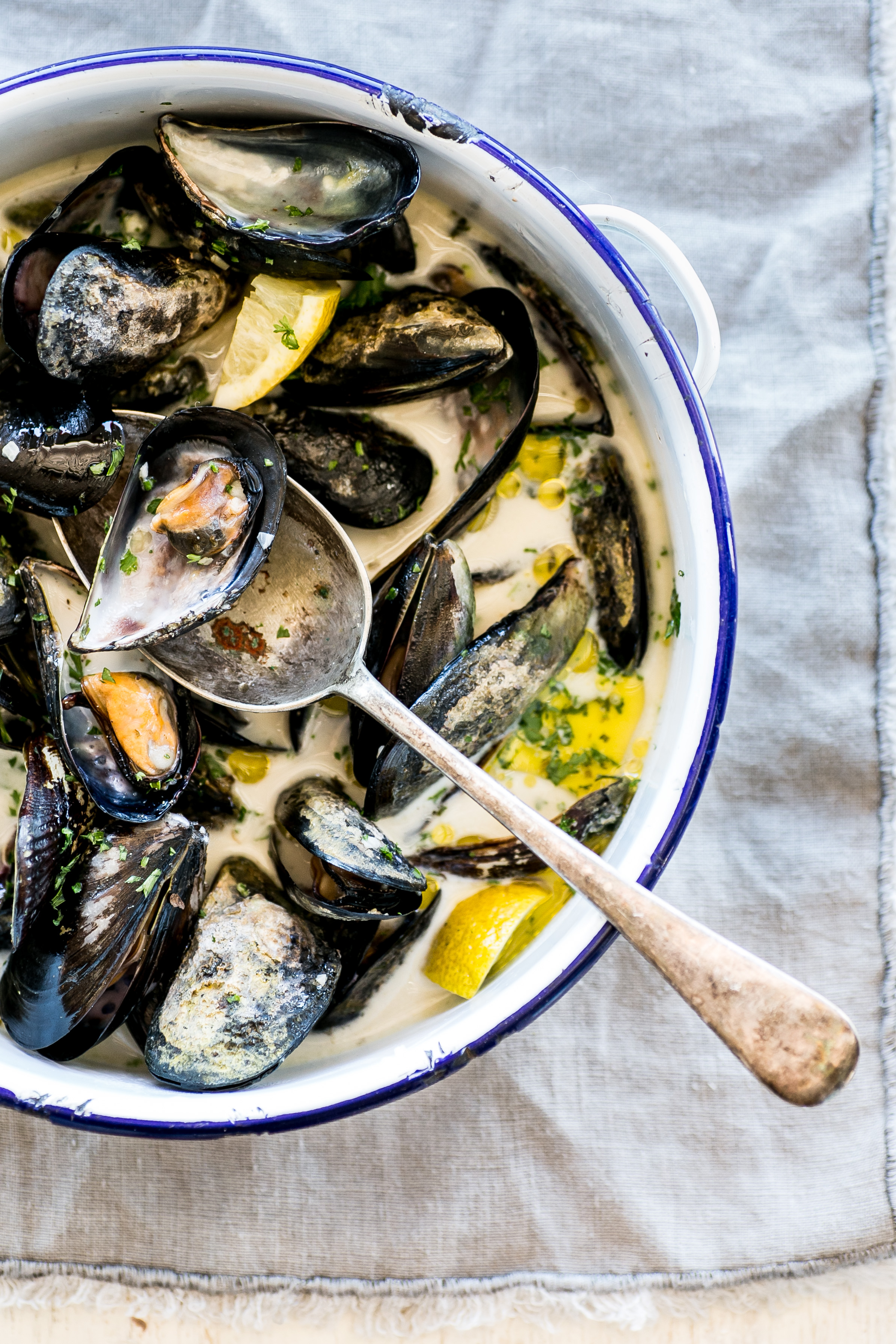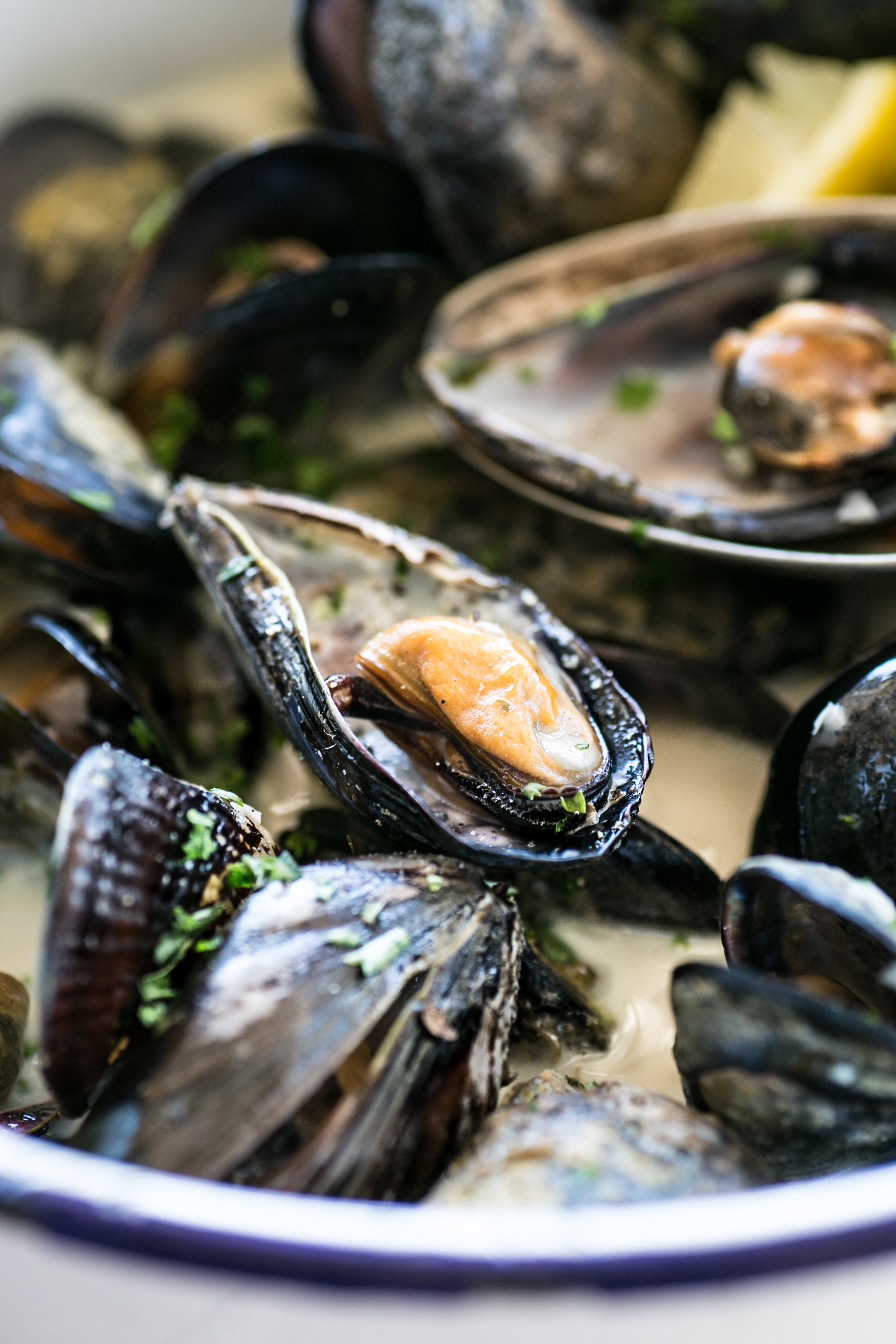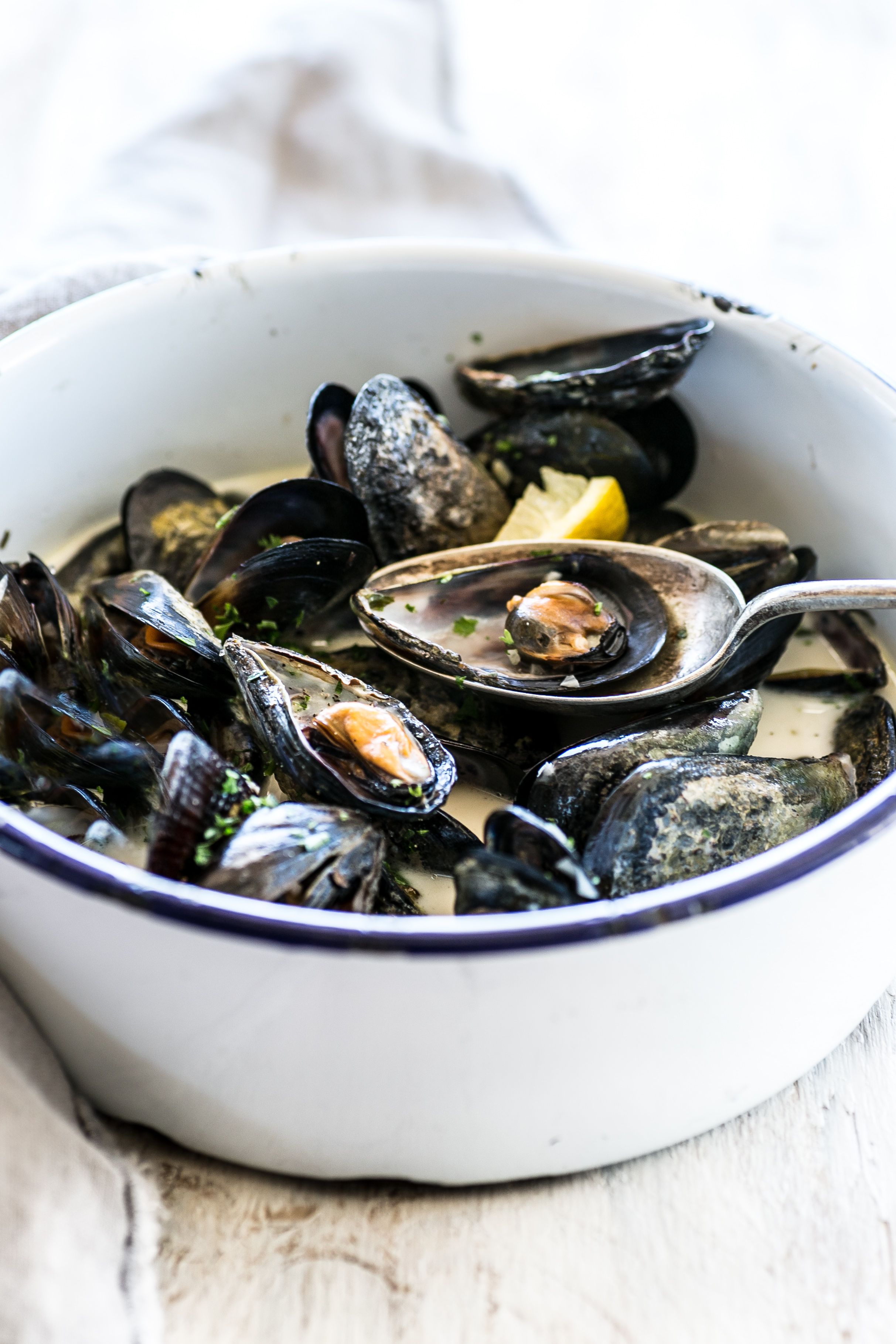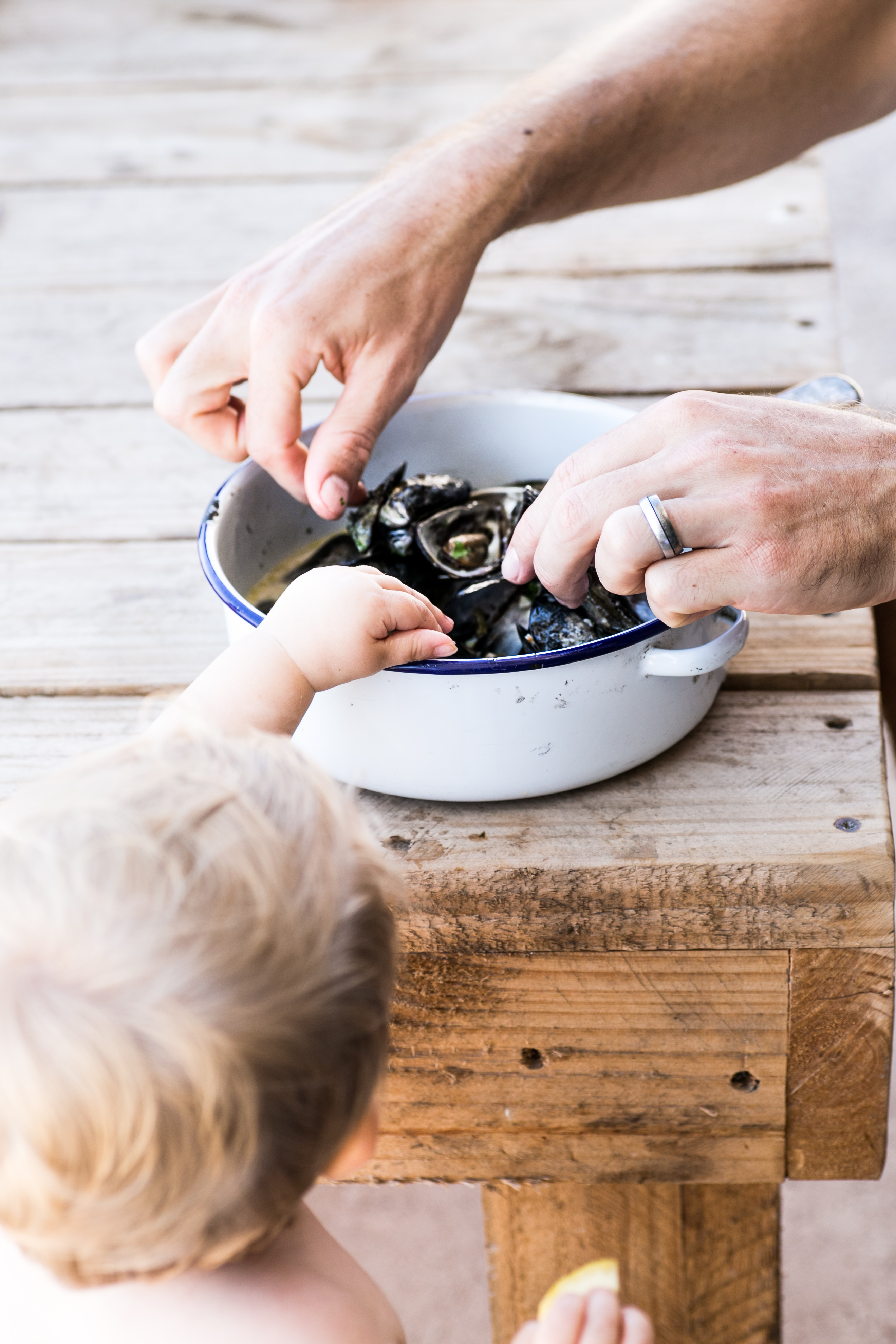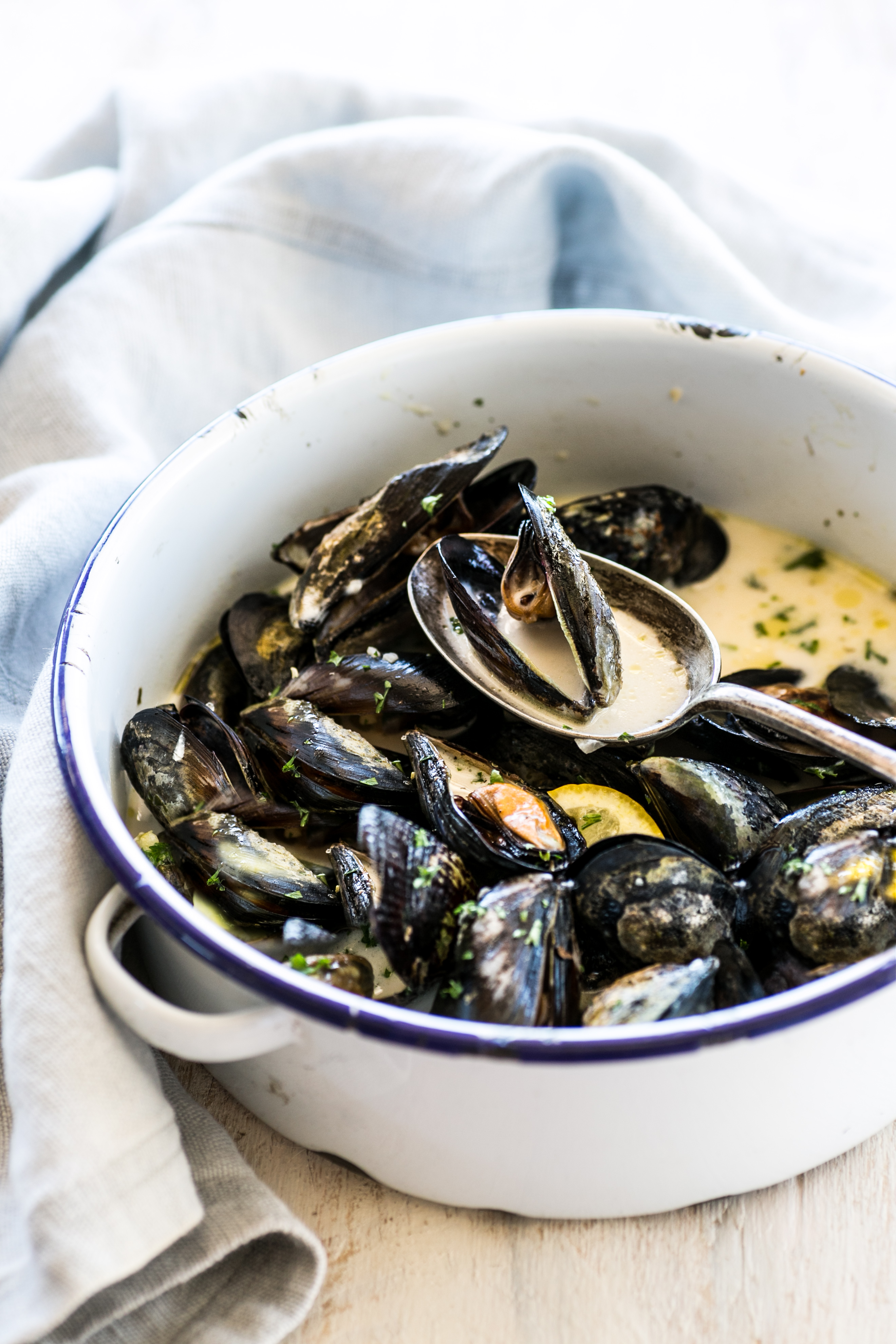 There was an issue loading your timed LeadBox™. Please check plugin settings.
There was an issue loading your exit LeadBox™. Please check plugin settings.
Related Posts via Categories