Black Atlantic Mussels in White Wine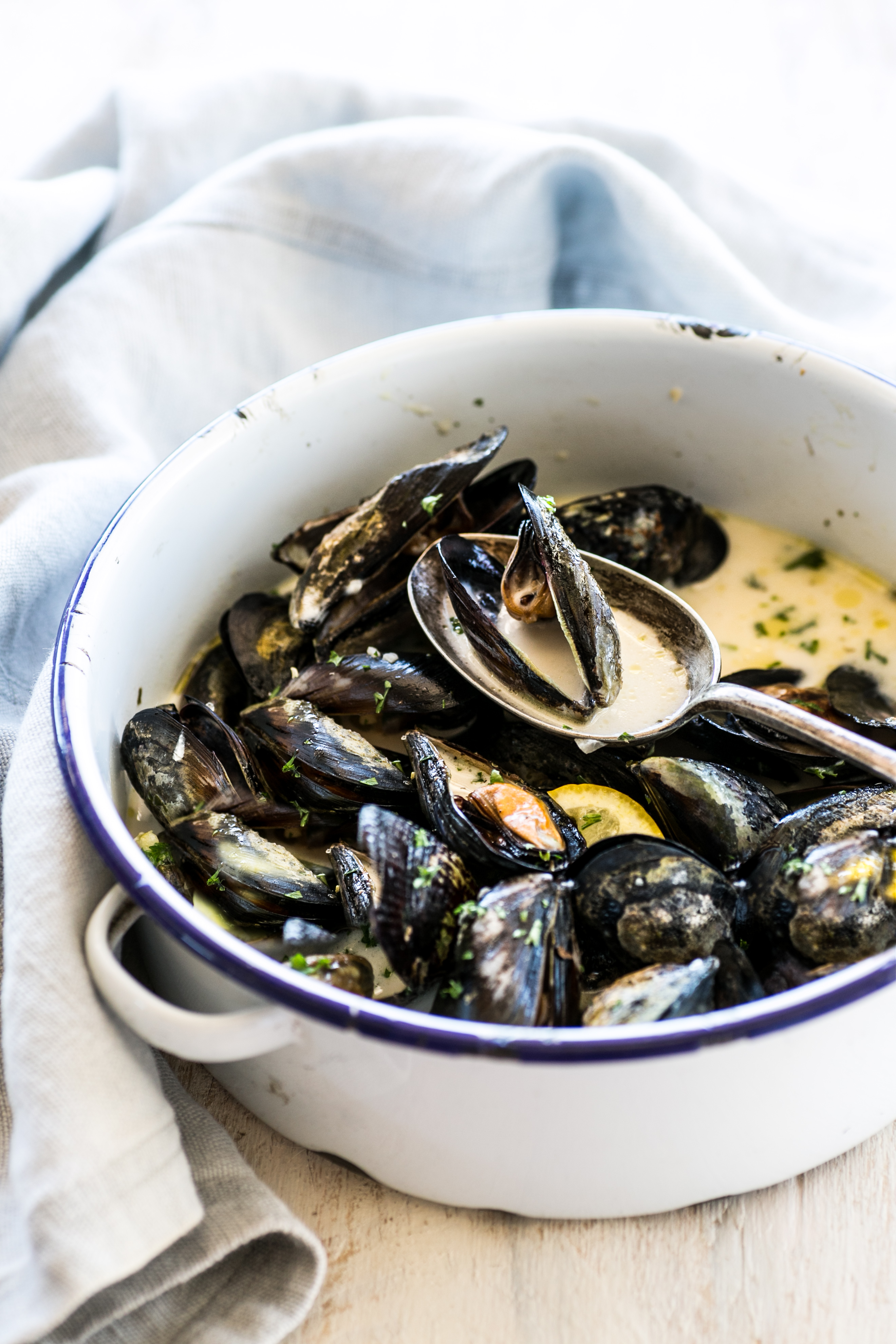 Author:
The Luminous Kitchen
1kg mussels
1 clove garlic, finely chopped
1 shallot, finely chopped
200ml white wine
100ml cream
1 lemon, cut into wedges
olive oil
1 handful Italian flat leaf parley, chopped
Salt and pepper to season
Place the mussels in a bowl or sink of cold water. Use a knife or steel wool to scrub the shells and clean off any bits of shell or barnacles. Remove the beard of each mussel and discard any that are open and don't close when tapped. Rinse and then drain the mussels in a colander.
Heat a pan with a lid over medium heat and add a good splash of olive oil. Fry the shallots and garlic until translucent.
Turn the heat up to high heat and add the mussels. Pour in the white wine, put the lid on and give the pan a good shake. The pan should not be more than half full – the mussels need plenty of space to move around so that they cook thoroughly. When the pan starts to steam, cook the mussels for 3-4 mins, shaking the pan from time to time to ensure they cook evenly. They are cooked when the shells have opened. Mussels that have not opened are fine to eat if they can be easily opened.
Once the mussels have cooked, pour in the cream, squeeze over the lemon wedges and garnish with parsley and another splash of love oil. Season with salt and pepper.
Enjoy immediately.
Recipe by
The Luminous Kitchen
at http://theluminouskitchen.com/black-atlantic-mussels-in-white-wine/