My love for Cape Town runs deep.
I was born and brought up there, only leaving when I was 25 to go work on yachts around the world. Every year, however I would go home to see my family and friends and soak up all that Cape Town has to offer. Corey and I went back this year to attend a friend's wedding and while we were there we were treated to some pretty spectacular foodie experiences.
---
From the towering Table Mountain to the pristine beaches, Cape Town doesn't do anything by half measures and the food scene is no exception. Wether you're up for a gourmet picnic beneath century old oak trees nestled amongst some of the world's finest wine farms or you simply want to grab some fish and chips while you watch the fishermen bring in their latest catch in the harbor, Cape Town continues to offer a rich variety of dining experiences.
The food scene has exploded in the past 6 or so years adding to the already vibrant culture and taking the lead from The Neighbourgood Markets in Salt River, food markets have sprung up all over offering diners a chance to sample different gourmet foods in a relaxed, informal setting.
The Neighbourgoods Market is an award winning market featuring over 100 specialty traders every Saturday, creating a weekly platform for local farmers, fine-food purveyors, organic merchants, bakers, grocers, artisan producers and local chefs. It  is housed in a skylit brick warehouse which used to be an old biscuit mill.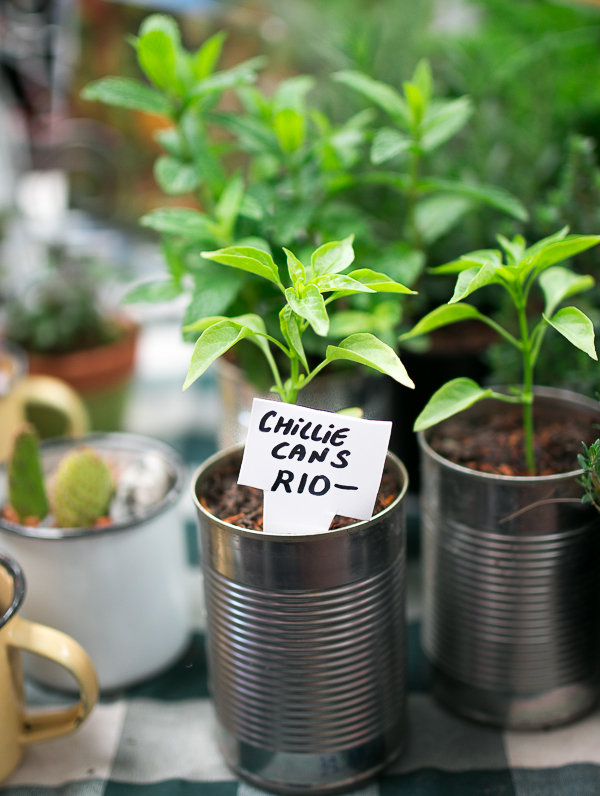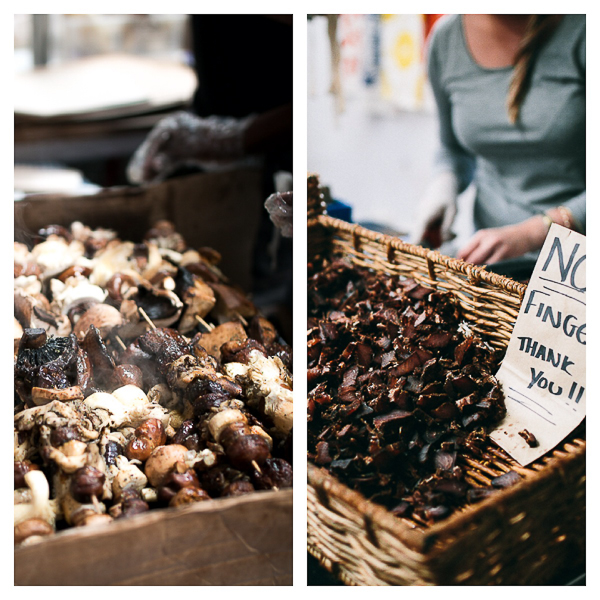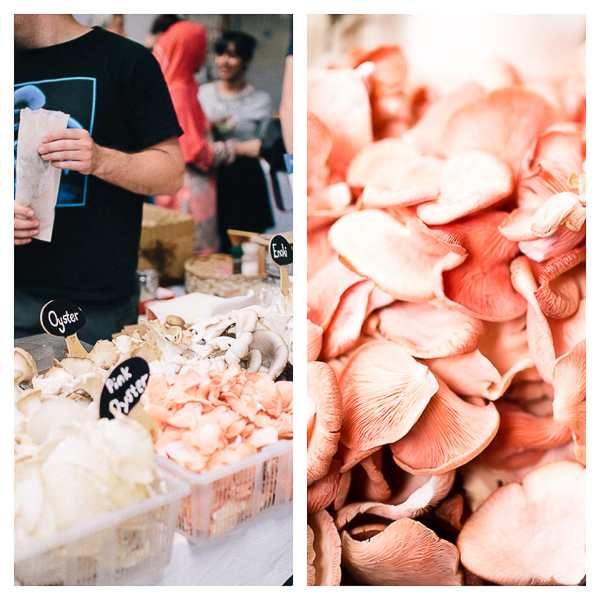 Corey and I popped down there while we were in Cape Town and were blown away by the diversity of what is on offer there. Once you have made the tough decision on what to choose you sit at long tables wherever you can find an open seat to enjoy your food and if you can't find a seat at a table, people just sit on the ground in groups outside. The atmosphere is festive and friendly and you will find yourself chatting away to strangers you're sat next to.
Some of my favorites were the Rooibos iced tea cocktails, paella cooked in huge pans, mushroom skewers and fresh oysters. Cape Town also has a thirst for craft beers made by micro breweries and there are plenty on offer at the markets.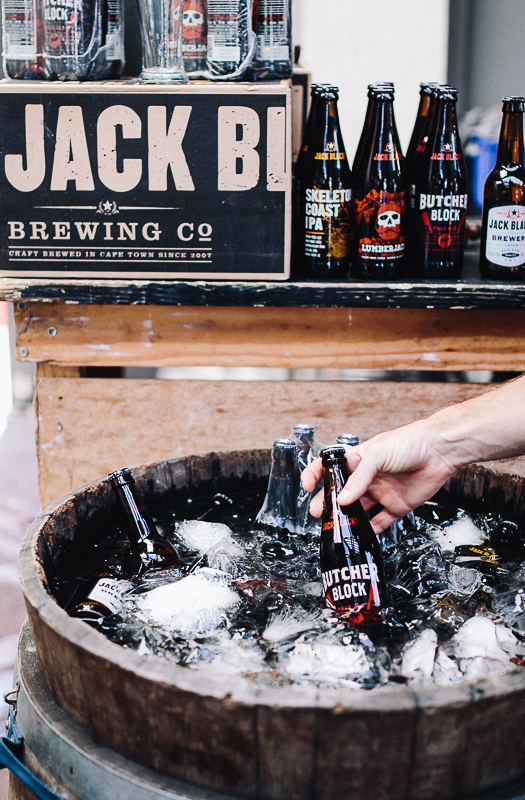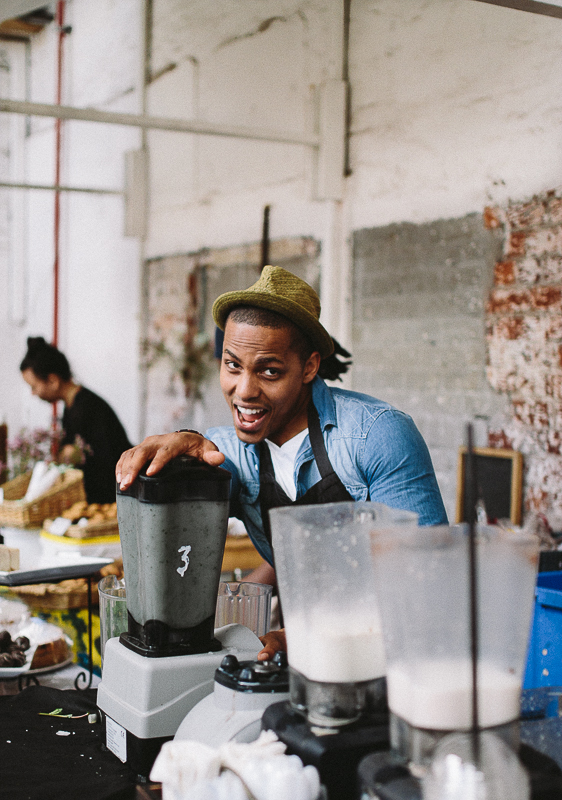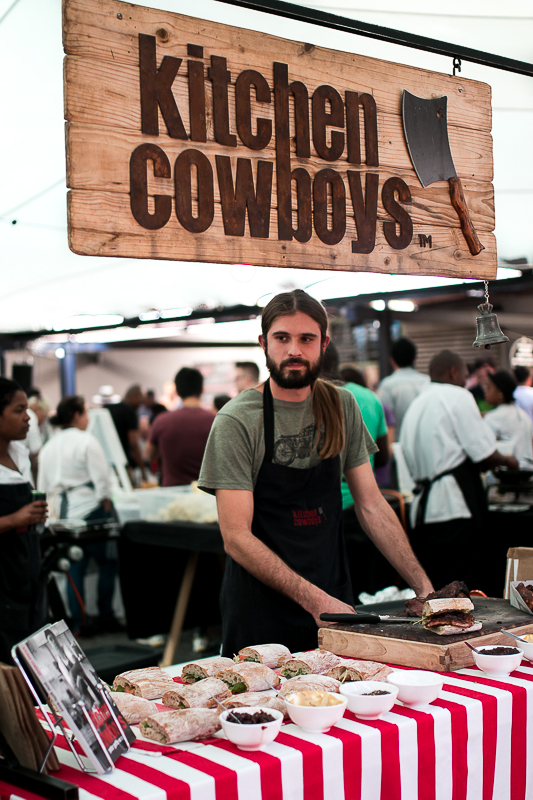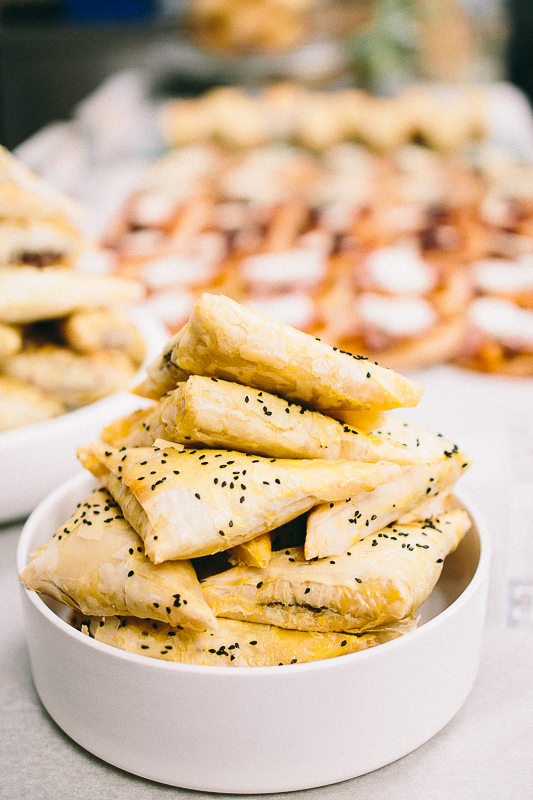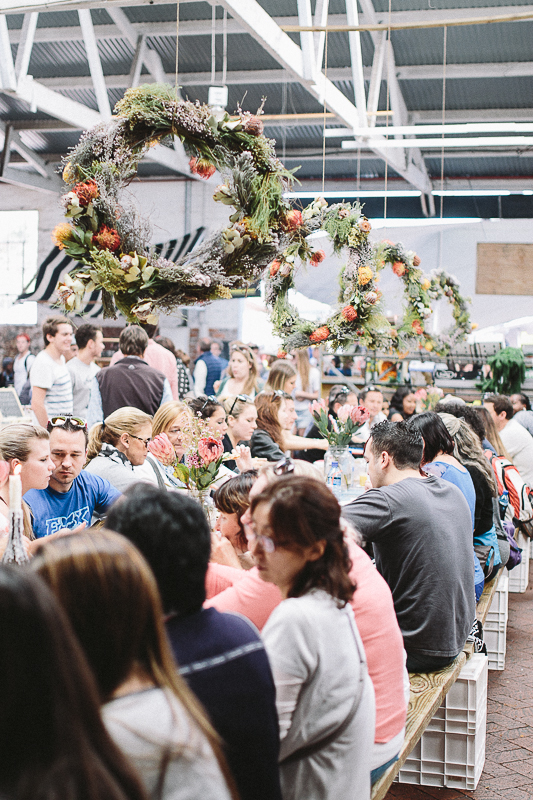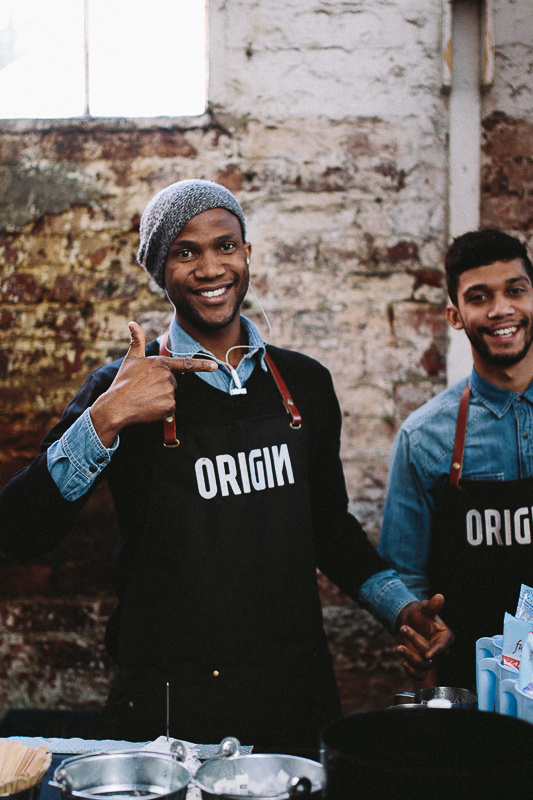 If you find yourself in Cape Town here are my top foodie picks
1. Die Strandloper, Langebaan – a rustic restaurant right on the beach serving a 10 course set seafood menu. Use mussel shells for cutlery and finish your meal with cowboy coffee off the fire. Check out my post on it here.
2. Neighbourgoods Markets– The Old Biscuit Mill, Salt River.
3. Cape Point Vineyards, Kommetjie. A Sunday afternoon picnic with both wineland and sea views is just magnificent.
4. Kalk Bay – Kalk Bay is a vibrant area of Cape Town where you can enjoy a fine dining experience at Harbor House which is set right on the rocks. Sometimes when the swell is big the waves can break right up against the restaurant windows. If you want something a little more low key you can grab fish and chips in the harbor or have lunch at The Brass Bell while you watch the surfers take off on a harrowing reef break right out in front of the restaurant. Olympia Cafe is one of my favorite breakfast cafes.
5. Hout Bay markets – Listen to live music while you try one of Cape Town's micro breweries craft beers then head to Massimo's for the best pizza I have ever had outside of Italy.
6. Stellenbosch wine farms – Take your pick, they almost all have spectacular views and amazing wines to choose from. I love Delaire Graaf Estate for the impeccable service, Spier for family picnics, Boschendal also hosts gourmet picnics, but their buffet lunch is the best I have ever come across. Make sure you go hungry!
7.Camps Bay – The beach strip in Camps Bay is lined with palm trees, cafes and restaurants. Sit outside and enjoy lunch while you watch the world go by. The Roundhouse restaurant is a must too. It is a UNESCO world heritage site and offers sublime luxury and impeccable service with a view of the beautiful 12 Apostles of Table Mountain.
8. The V&A Waterfront – choose from the freshest sushi to German sausages while watching a working harbor or being entertained by local street performers with the best views of Table Mountain.
There was an issue loading your timed LeadBox™. Please check plugin settings.
There was an issue loading your exit LeadBox™. Please check plugin settings.
Related Posts via Categories