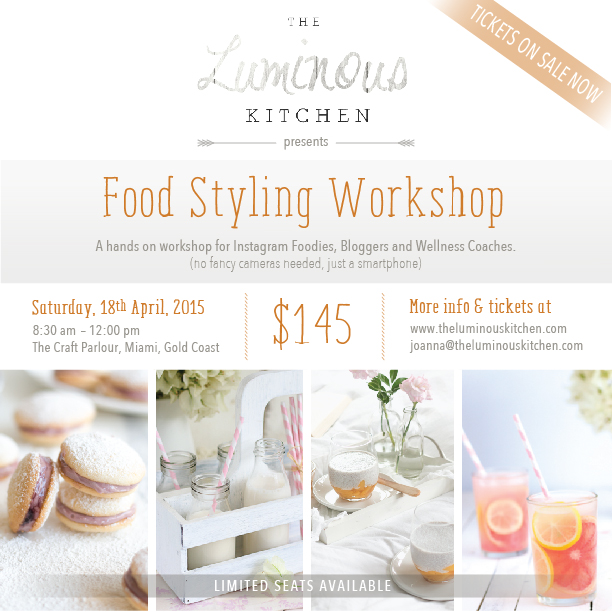 I am so thrilled to announce that I will be holding my first ever food styling workshop on the Gold Coast soon.
Date: 18 April 2015
Time: 8.30am -12pm
Venue: The Craft Parlour, Studio 13/23 Hillcrest Parade, Miami, Gold Coast
I decided to put together this workshop because I get a lot of enquiries from small food businesses and wellness coaches with online businesses to help them with styling and photographing content for ebooks, cookbooks and online marketing material, but for many the outlay to hire someone is just not feasible so I wanted to show that with a little know how and some trade secrets they too can create quality food photographs and that it doesn't take a fancy camera or expensive equipment to do so.
In the workshop you will learn
 How to create your own food styling set at home
How to use natural and artificial light to enhance your photographs
The importance of composition, how to find your unique style and the 4 elements of building beautiful food shot
How to use props to best tell your story
The best apps for editing your photos like a boss on your phone
Tips, tricks and trade secrets for styling specific foods like smoothies, salads and raw deserts
This is a hands on workshop so bring your smartphones because you will each be styling and photographing your own dishes.
The workshop is for you if you are a health coach, wellness blogger or Instagram foodie who wants to learn how to use your smartphone to create quality food photographs to use in marketing your business online and to create a beautiful Instagram feed that will see you grow your followers.
It is not for you if you are a seasoned food blogger using a dslr camera – I have a more advanced workshop planned for you although you are most welcome at this one.
You will receive a small kit with everything you need to start you on your food styling journey and some goodies from some awesome sponsors.
I am so looking forward to having you there so for tickets head on over to The Craft Parlour's website. Seats are limited so get in quick to secure your spot.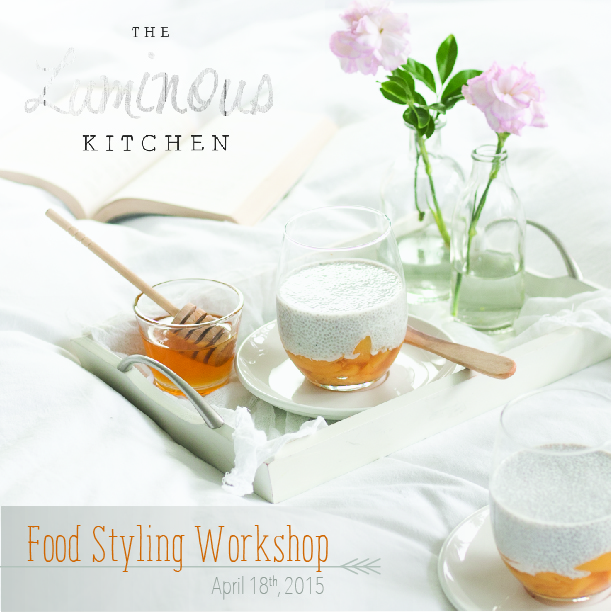 There was an issue loading your timed LeadBox™. Please check plugin settings.
There was an issue loading your exit LeadBox™. Please check plugin settings.
Related Posts via Categories