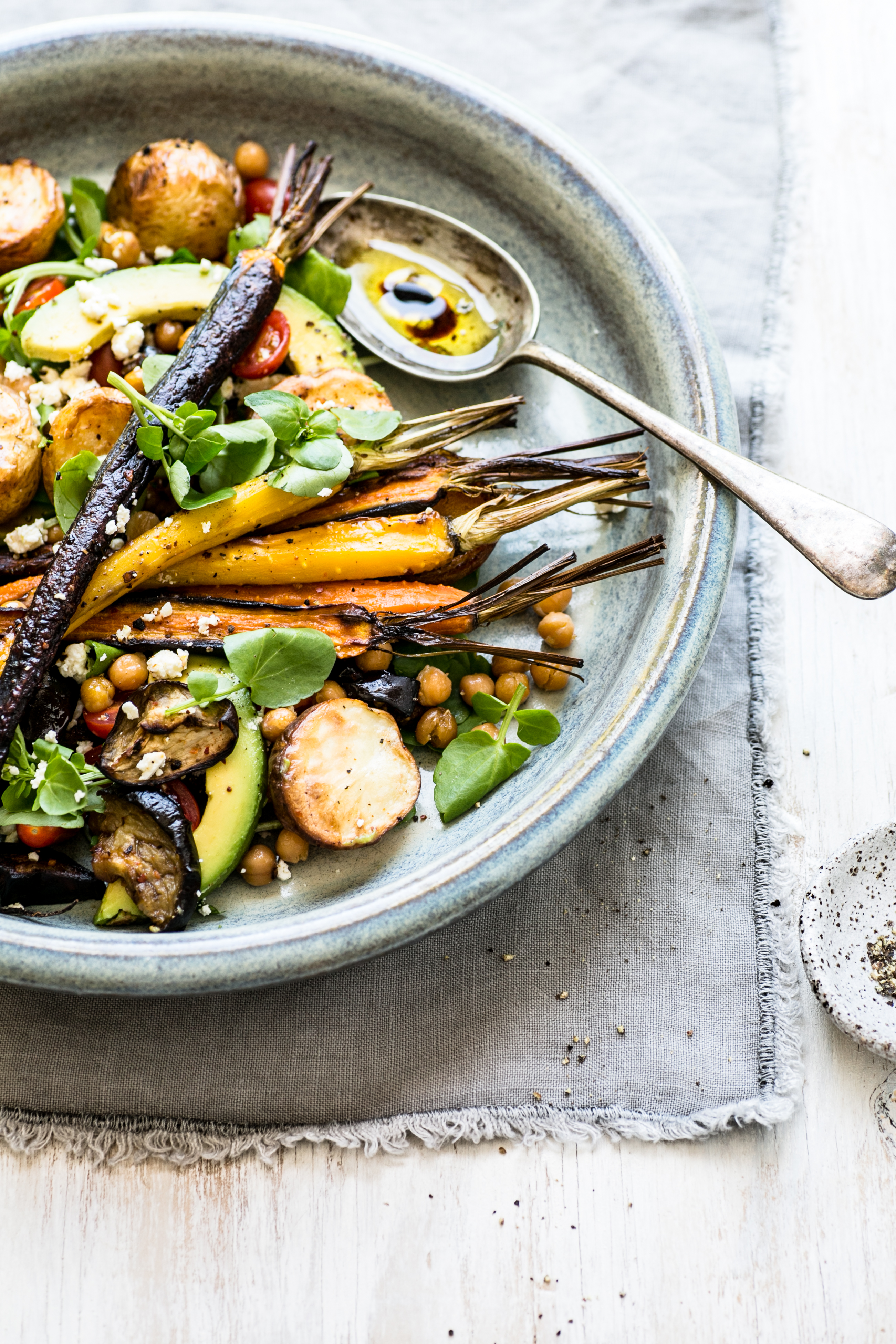 So Corey and I may have eaten this harissa veggie bowl 8 nights in a row. Its that good. We have been eating more vegetarian meals lately and we seriously need to expand our repertoire so when I can't think of what to make I revert to this. In fact I have the veggies in the oven roasting as I type this. Its a great way to use up the left overs in your fridge before market day because you can make it with anything really. I love roasted eggplant so thats always a must for me and crunchy oven roasted chickpeas!! Sometimes I drizzle a little sour cream over the top or Japanese mayonnaise when I feel like creaminess, but its just as good without.
Harissa Veggie Bowl
Author:
The Luminous Kitchen
Ingredients
2 eggplants
10 baby potatoes
1 bunch baby carrots
1 can chickpeas, drained
1 tbls harissa spice
1 tables ground cumin
olive oil
100g feta cheese
watercress
½ avocado
salt and pepper
Instructions
Preheat the oven to 200C
Cut the eggplants into quarters lengthways, then cut each quarter into chunks and place in a large bowl.
Cut the baby potatoes in half and add them to the bowl.
Peel the carrots, trim the tops and add them to the bowl.
Coat the veggies in a generous amount of olive oil and season with salt, pepper, cumin and harissa spice.
Line a large baking tray with foil and spread the veggies out. ( I do this in 2 batches so the veggies go nice and crispy)
Roast the veggies for 35 minutes or until they are tender and starting to blacken.
At around the 20 minute mark remove the veggies from the oven and sprinkle the chickpeas over. Give the veggies a good toss and return them to the oven to continue roasting.
Once the veggies are done remove them from the oven and allow to cool.
Serve with cherry tomatoes, slices of avocado, watercress and crumbled feta.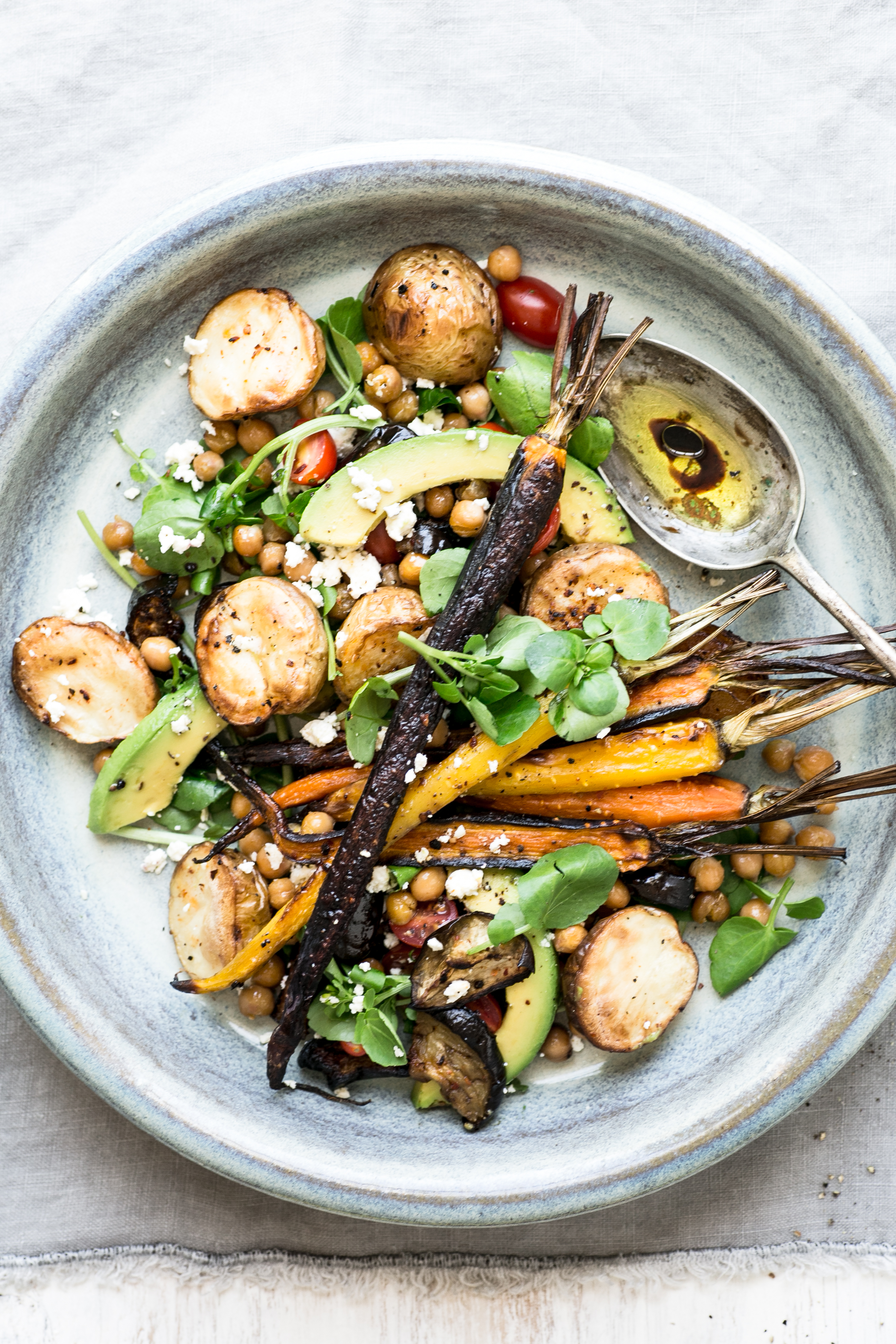 There was an issue loading your timed LeadBox™. Please check plugin settings.
There was an issue loading your exit LeadBox™. Please check plugin settings.
Related Posts via Categories