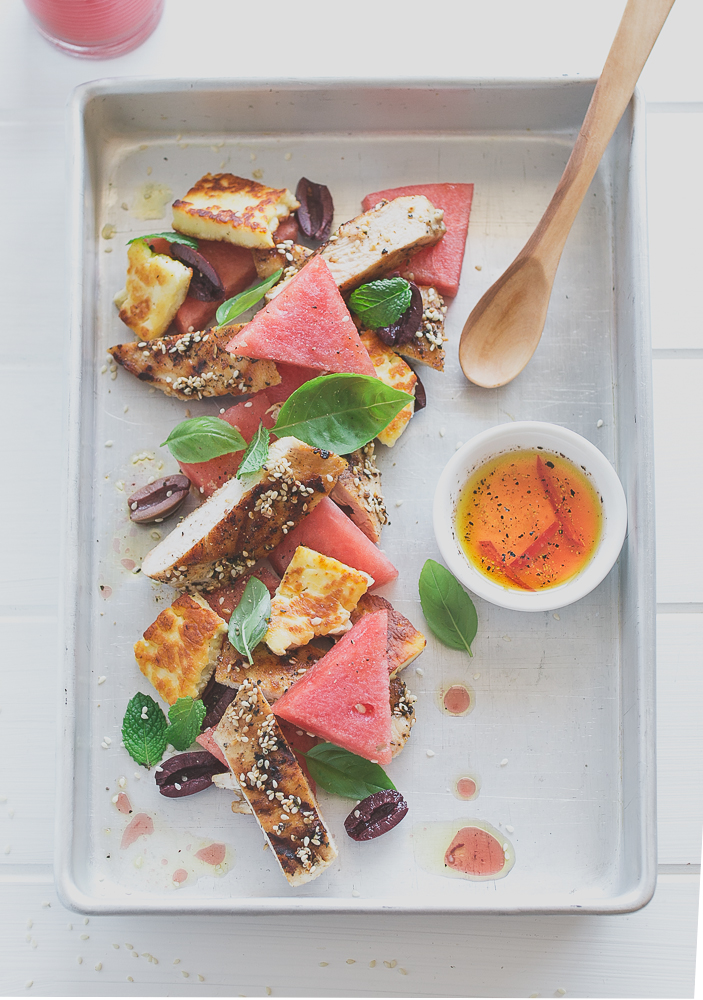 I have been um-ing and ah-ing for quite literally ages now about what to create for a special free gift for The Luminous Kitchen subscribers. It's not that I was short on ideas, but I was struggling to figure out what you would want. I wanted it to be useful, beautiful and of value.
Since Christmas and the festive season is almost here I finally decided to create an ecookbook filled with salad recipes that you can make just for yourself or for a whole house full of guests.
Once I decide on the direction I'm headed, I'm all about massive action so in just a week and a half I had 11 recipes tested and photographed for the book.I found a graphic designer in New York to put it together for me and she did such an incredible job. The design is exactly what I was after.
You may recognize 3 of the recipes from my archives…that's because they are such delicious recipes I just couldn't leave them out.
---
I simply adore this recipe I'm going to share with you here from Sensational Salads for Za'atar Chicken, Haloumi and Watermelon Salad. It is adapted from the Women's Weekly Summer/Winter cookbook and to me it just epitomizes summer.
The watermelon adds a refreshing crunch while the saltiness of the olives and the haloumi are punctuated with the Middle Eastern flavors of the za'atar spice.
When I think of hot summer days licked with a salty sea breeze I want this salad.
To get your free copy of Sensational Salads just sign up in the side bar and it's all yours. I hope you enjoy it.
Za'atar Chicken, Haloumi and Watermelon Salad and My New FREE eCookbook is here
Author:
The Luminous Kitchen
Ingredients
4 chicken breast fillets
3 Tbls za'atar
2 Tbls olive oil
800g seedless watermelon, roughly chopped
⅓ cup kalamata olives, pitted and halved
2 (180g) pieces haloumi cheese, torn
½ cup fresh mint leaves
Dressing:
2 Tbls red wine vinegar
2 Tbls olive oil
½ garlic clove, crushed
1 tsp honey
Instructions
Cut the chicken fillets horizontally, then place in a bowl with olive oil and za'atar. Toss to coat.
Heat a grill plate over medium heat and cook the chicken for 2 minutes on each side or until cooked through. Then remove from the heat and set aside.
Heat a pan over medium heat. Brush the haloumi pieces with olive oil and fry them until lightly browned on each side.
Slice the chicken. Combine all the dressing ingredients, then begin to assemble the salad.
Finish it off by spooning the dressing over and scattering the fresh mint.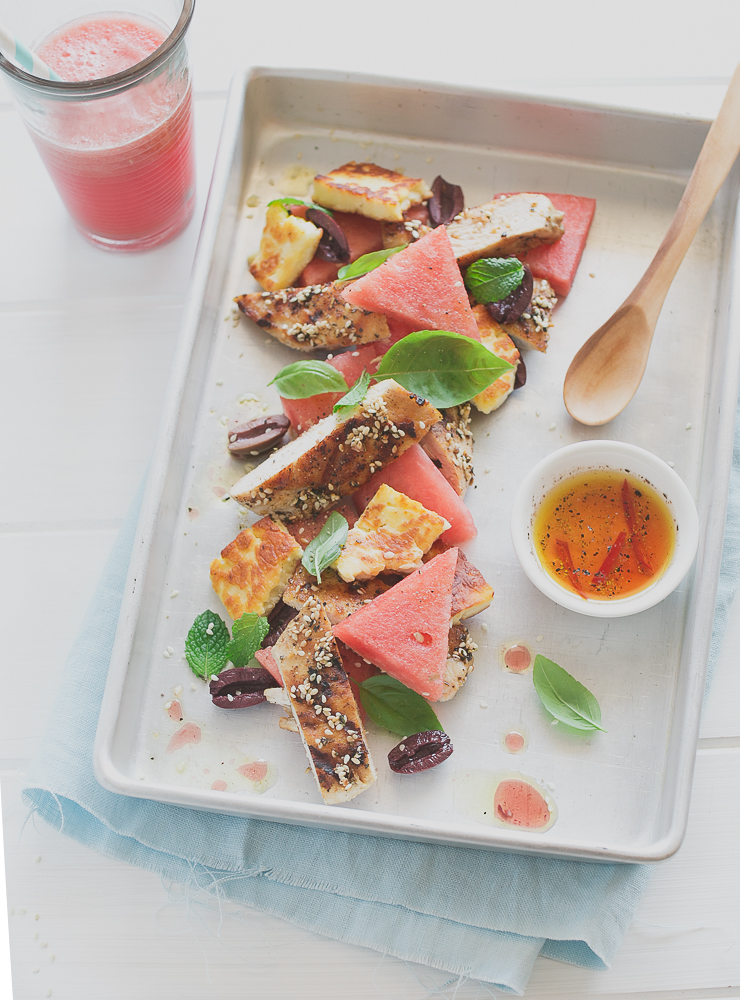 There was an issue loading your timed LeadBox™. Please check plugin settings.
There was an issue loading your exit LeadBox™. Please check plugin settings.
Related Posts via Categories