You know how as soon as something comes into your awareness you begin to see it everywhere? That is how its been since I first saw a recipe using labne a few weeks ago. Now I see it all over Pinterest and even in some of my own cookbooks where it had eluded me until now, but better late than never right? I love it and I've been using it in anything I can.
Labne is a traditional Eastern Mediterranean food and  I'm going to show you how easy it is to make. Greek yogurt is strained through muslin or cheesecloth to remove the excess whey so you are left with a creamy cheese that is able to withstand high cooking temperatures without curdling.
Most yogurt you buy today has live probiotic cultures and these have the potential to boost the growth of beneficial bacteria in your gut while minimising the growth of pathogenic bacteria. The knock on benefits to your health include a stronger immune system with fewer coughs and colds and a healthier gut, but of course not all yogurt are created equal and you must check the ingredients list to avoid ones with added sugars, gums, thickeners or additives. Buy as natural as you can find and if you prefer to have it flavoured you can  do so with natural ingredients like honey or berries.
You can strain it for 8 to 24 hours depending on the consistency you're after. It can used as a dip, drizzled with a little olive oil and served with toasted pita breads or crackers and if strained for longer it can be rolled into balls and stored with olive oil in the fridge much like feta cheese and served with dishes like roast lamb or bean stews . I like to add some lemon zest to mine for a little extra zing.
Equipment needed:
Cheesecloth (or a clean chux cloth would work)
Fine mesh sieve
Deep jug or bowl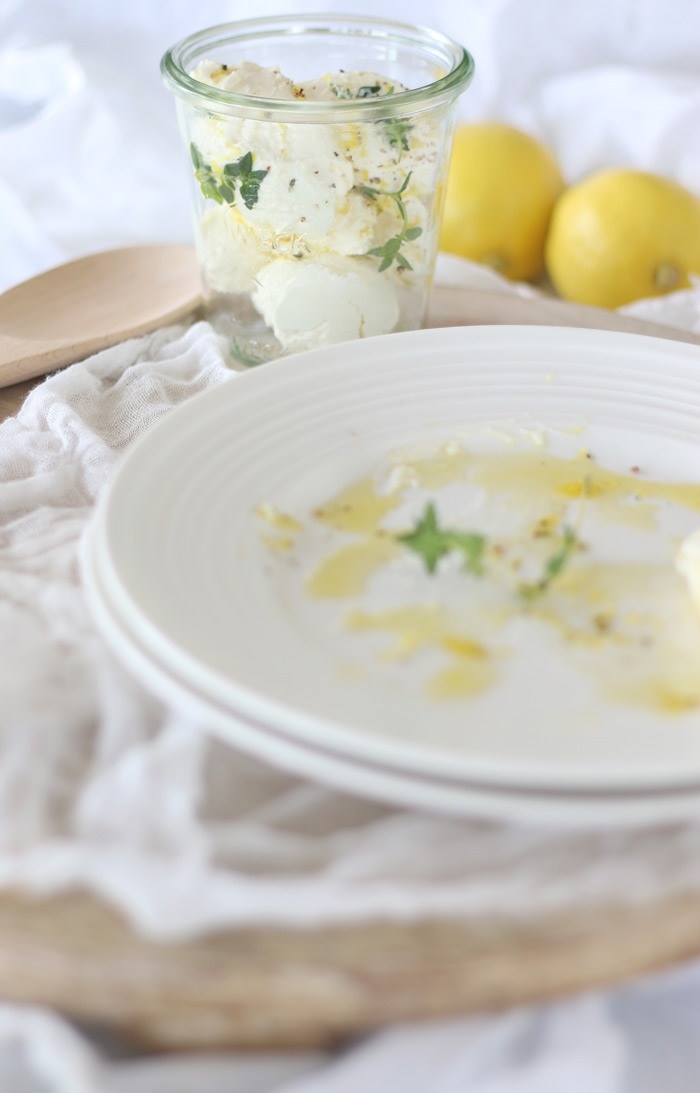 How to Make Labne
Ingredients
500g Greek yogurt
1 tsp salt
zest of 1 lemon
small bunch of fresh thyme
olive oil
Instructions
Stir the salt into the yogurt and mix well
Line the sieve with a double layer of cheesecloth letting it hang over the sides. Place the sieve on top of a jug or deep bowl.
3.Pour in the yogurt
Bring the corners of the cheesecloth together and twist from the top allowing excess liquid from the yogurt to be released.
Place it in the fridge and allow to drain for 8-24 hours until it is the consistency you desire. Then either drizzle with olive oil and serve as a dip or roll it into balls or quenelles, grate some lemon zest over and serve with a drizzle of olive oil and dotted with fresh thyme.
Makes 10 small labne balls
There was an issue loading your timed LeadBox™. Please check plugin settings.
There was an issue loading your exit LeadBox™. Please check plugin settings.
Related Posts via Categories