Since we moved back from Melbourne to the Gold Coast a few weeks ago, Corey and I have been  staying with his parents. It just so happens that his 2 brothers and his sister are living at home at the moment too so it is one full, fun household.
A few months ago we all tried to do a juice cleanse together but we did very little prep for it and trying to juice for  6 of us at the time was a long, slow process so we were having just 3 green juices a day and it wasn't nearly enough calories for us to thrive on, silly us.
We lasted 5 days and it was really hard. I felt pretty darn awful so this week we all decided to do a raw food cleanse with no animal products, grains, processed anything and obviously no cooked food. It feels like a much gentler way to cruise on into the festive season and I can't wait to try out some great raw recipes I've been saving up.
You have to set yourself up to win so we are focussing on abundance through it all, seeing how much goodness we can get in with juices, smoothies, lemon water, alkalizing green powders, salads and fruit.
This is what we are making for our Manic Raw Monday Meal: Zucchini, Lemon and Mint Salad.
It takes about 15 minutes to make, thats it! A food processor  takes most of the prep out of it but if you don't have one a box grater works great too. You don't even notice that the zucchini is not cooked because it is in such small fine pieces but you get all the benefits that the veg has to offer. You can add feta and toasted pinenuts for extra sassiness but we are having it straight up, all goodness intact and full of the beautiful natural flavors of natures abundance.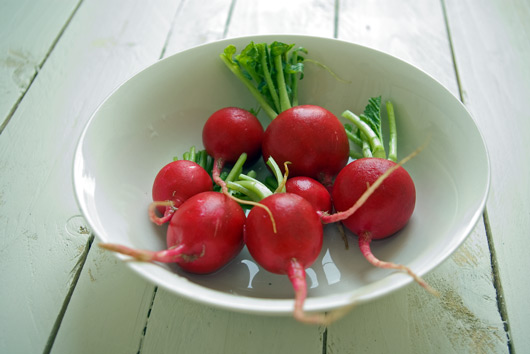 Manic Monday Meals: Raw Zucchini, Lemon and Mint Salad
Ingredients
6 zucchinis
3 yellow patty pan squash
1 clove of garlic
4 radishes
1 punnet of cherry or rosa tomatoes
3 sprigs of mint
2 handfuls of rocket
zest and juice of 1 lemon
cold pressed olive oil
sea salt and pepper
Instructions
Cut the tops off the zucchini then roughly chop them into small chunks.
Pop them in the food processor along with the patty pans and garlic and process until they are the size you would get if you grated a zucchini. (It is easier to do this in batches)
Cut the radishes into small matchsticks (known as Julienne). Cut the tomatoes in half. Save the small baby mint leaves whole and take 5 of the larger mint leaves at a time and lay them on top of each other then roll them up into a cigar. Finely cut the rolled mint so you have long thin strips. ( Known as chiffonade)
Combine all the ingredients and together and season with salt and pepper.
There was an issue loading your timed LeadBox™. Please check plugin settings.
There was an issue loading your exit LeadBox™. Please check plugin settings.
Related Posts via Categories