Corey and I are in Cape Town at the moment spending time with my family. It has been a year and a half since I have been back (where did that time go?) We have been hitting the Cape Town foodie scene hard with markets, incredible restaurants and trips to the winelands. I'm feeling pretty darn spoilt right now.
Yesterday was Heritage Day aka National Braai Day ( South African call a BBQ a braai) yip we dedicate a whole day to celebrating our heritage and the no.1 favorite pass time – Braai-ing.
For me, there is nothing better than whole fish cooked over hot coals, however you can for-go the fire and cook fish just as well in the oven.
A good fishmonger will prepare your fish you. When I was working as a chef on yachts in the Mediterranean I used to try and explain in my broken French and Italian how I wanted my fish prepared, but inevitably I would get back to the boat and find that my fish still had all it's scales, gills and guts. Trying to scale a fish in a tiny galley under time pressure is not fun, those suckers go EVERYWHERE!!
So ask your fishmonger to gut, scale and de-gill your fish. When I am ready to work with the fish I always rinse it under cold water and pat it dry using a clean tea towel. By stuffing the belly of the fish with herbs and lemon you not only infuse it with delicious flavor, but it also helps to keep the fish nice and moist in the oven.
Some fresh salads go perfectly with whole baked fish and I have included the recipe for lemon, thyme and basil vodka mojitos which I learnt from a Hungarian steward that I work with on one of the yachts. He came third in the world barman championships with this recipe! On a hot summers' day there is nothing quite like it.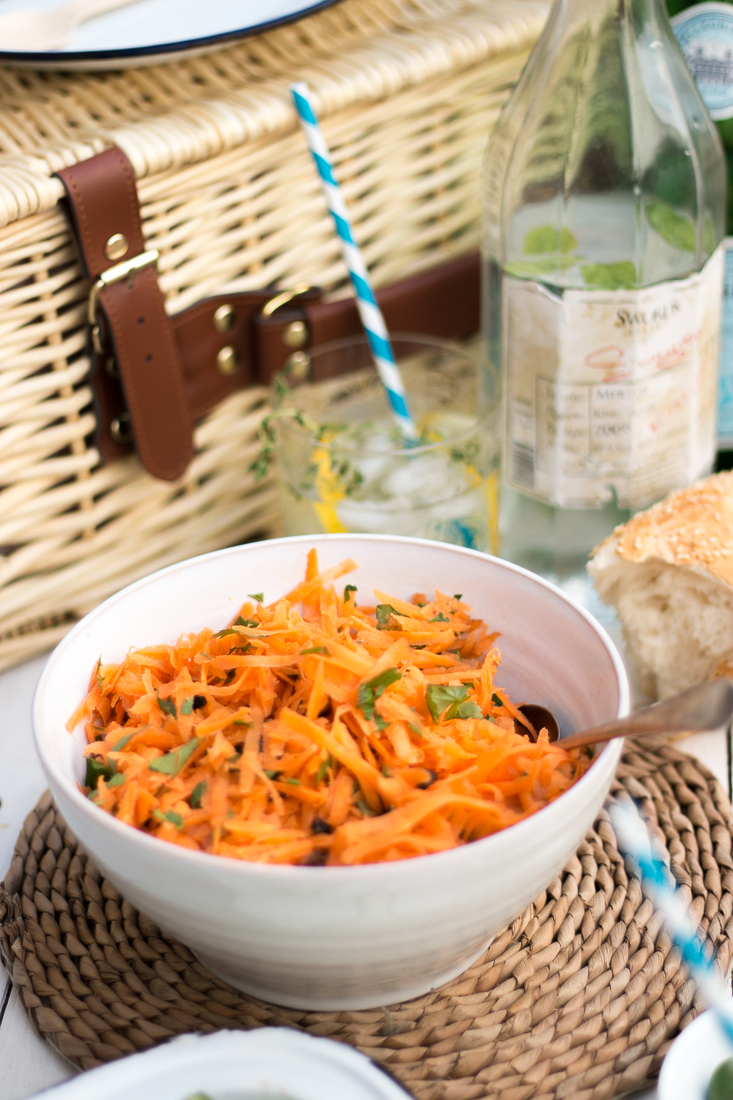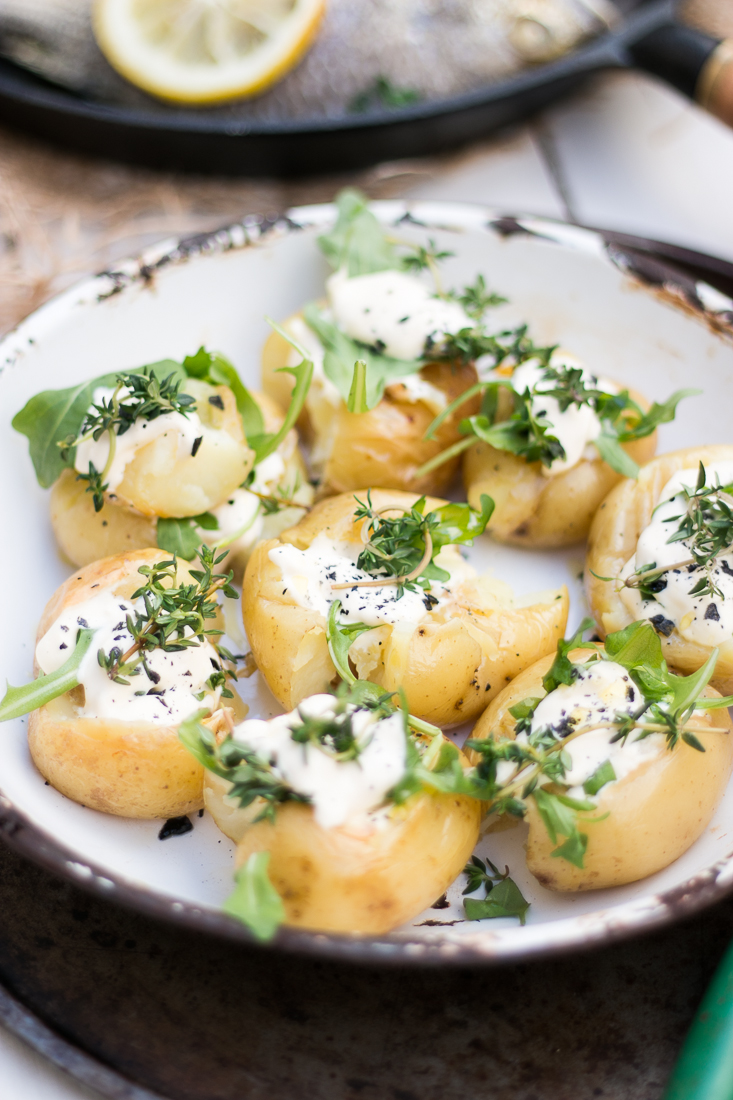 There was an issue loading your timed LeadBox™. Please check plugin settings.
There was an issue loading your exit LeadBox™. Please check plugin settings.
Related Posts via Categories