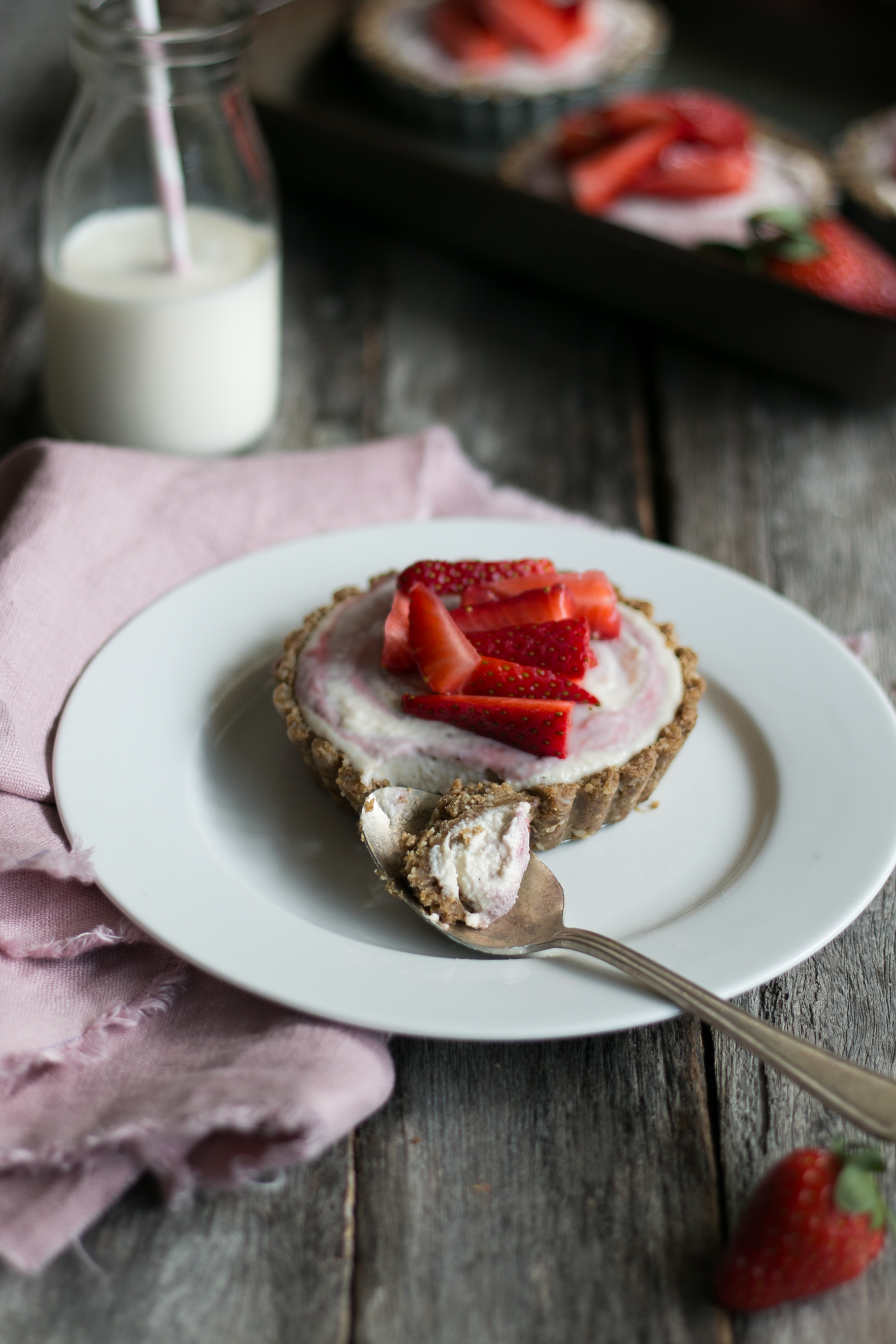 Strawberries and cream is a flavor match made in heaven especially cooked strawberries and these little tarts are fantastic to keep in the freezer to pull out when you just want a little something nice. I even eat them for breakfast. I've never been a big lover of cereal in the morning so I'm always looking for new foods to try in the morning and because these aren't too sweet and are made from good, real ingredients, they actually make a great breakfast alternative.
Strawberries and Dairy Free Cream Tarts
Ingredients
Base:
1 cup almonds
⅓ cup desiccated coconut
¾ cup fresh medjool dates ( pitted)
2 T melted coconut oil
Filling:
2 cups cashews ( soaked overnight and rinsed well)
150ml coconut cream
2T coconut oil
2T rapadura sugar / coconut sugar/ rice malt syrup ( feel free to add more if you like it sweeter)
2 x 250g punnet strawberries
½ tsp vanilla powder
Instructions
To make the base add the almonds to a food processor and process on high for one minute. Add the desiccated coconut, coconut oil and medjool dates and process until the mixture comes together.
Divide the mixture evenly between 6 small tart shells and press it in firmly. Cover and refridgerate for 20 minutes while you make the filling.
Set aside a few strawberries to garnish with and roughly chop up the rest. Heat a small saucepan over medium to low heat. Add the strawberries with 3T water and allow them to slowly cook. When the strawberries have cooked down, add the vanilla powder and mix through.
While the strawberries are cooking rinse and drain the cashews, then add them to your food processor. Process on high until smooth along with the coconut cream and 2 T of coconut oil. ( You may need to add a little water as you go and scrape down the sides a few times to ensure that the cashews are smooth.
Divide the cashew mixture between 2 bowls.
Remove the strawberries from the heat, add them to the food processor and process until smooth, then mix the strawberries through one of the cashew mixtures.
Remove the tart shells from the fridge and fill each one with equal parts of the plain cashew mixture and the strawberry/cashew mixture, then using a skewer swirl the two mixtures together to create a ripple effect.
Cover and place the tarts in the freezer overnight to set. Remove 10-15 minutes before serving.
Serve with fresh chopped strawberries.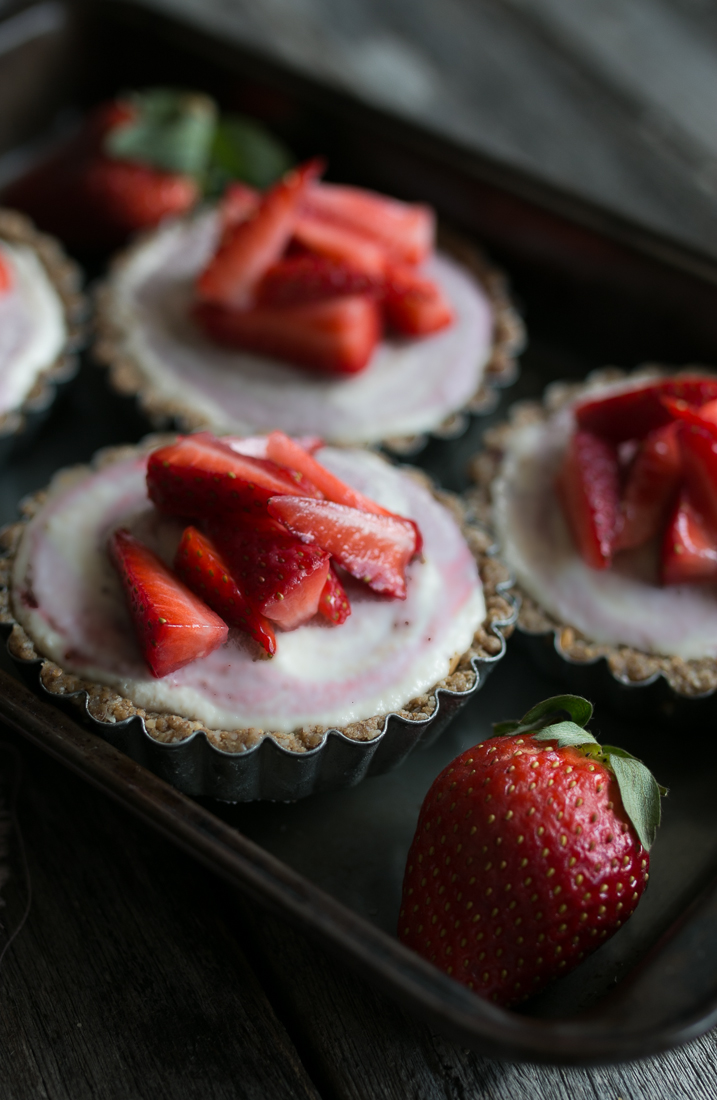 ---
There was an issue loading your timed LeadBox™. Please check plugin settings.
There was an issue loading your exit LeadBox™. Please check plugin settings.
Related Posts via Categories