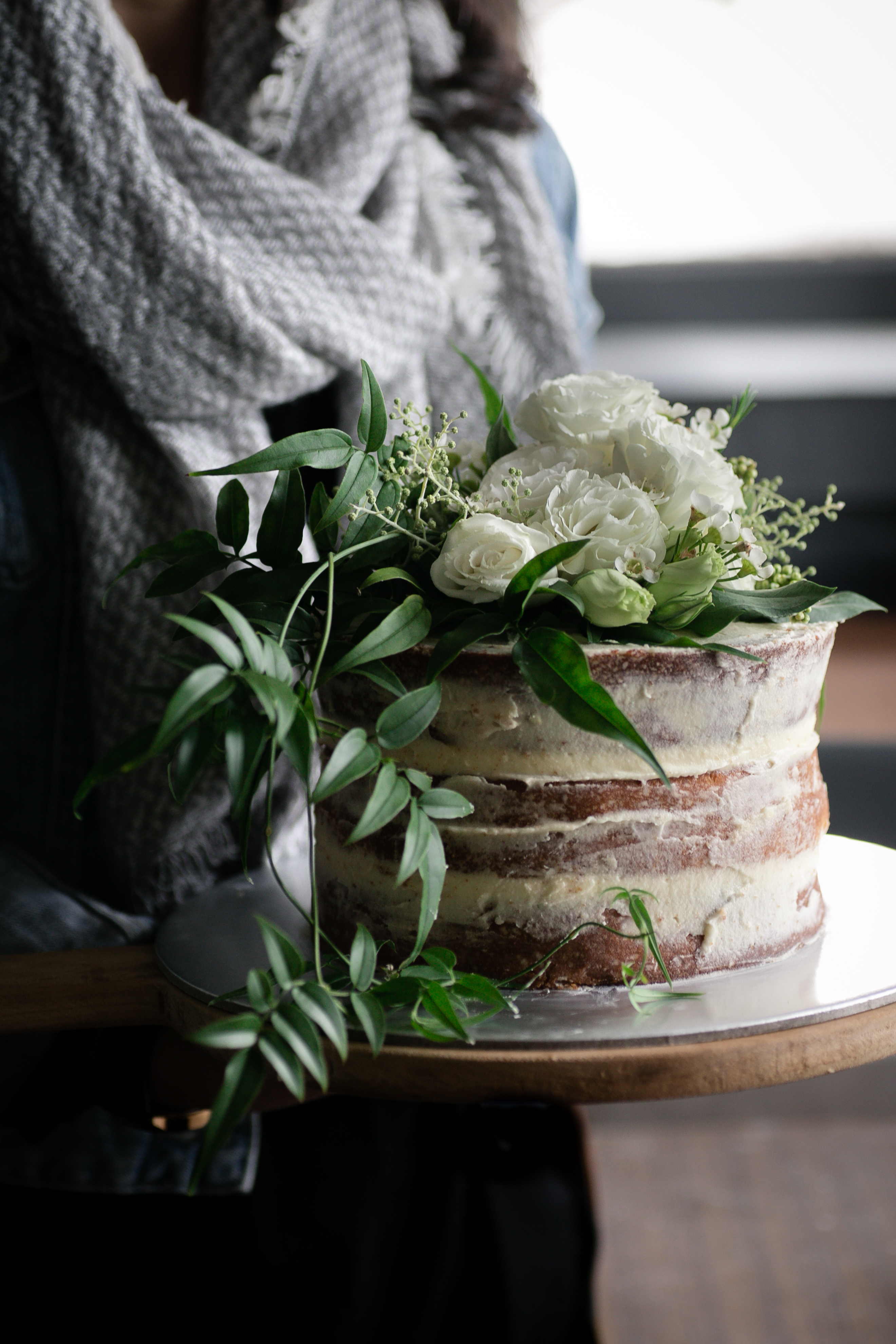 Last Sunday I was lucky enough to attend Cindy Hamrey, from Nest and Nettle 's cake styling workshop. Cakes have never been my forte, but I left feeling so much more confident with the styling aspect. We got to ice and decorate a beautiful 3 tier Spelt Flour Almond Cake which is possibly the best cake I've ever tasted.  Cindy has generously allowed me to share her recipe. This is definitely one you want to print out and keep on file! ( The cake in the top photo is mine 🙂

Spelt Flour Almond Cake
Ingredients
175 grams spelt flour (plain flour)
1 teaspoon baking powder
½ teaspoon bicarbonate soda
½ teaspoon fine table salt
50 grams almond meal
125 grams unsalted butter
200 grams caster sugar
1½ teaspoon almond extract
2 eggs at room temperature
245 grams natural yoghurt (or sour cream)
Zest of 1 small lemon
Rose Water Buttercream:
175 grams unsalted butter, softened to room temperature
270 grams icing sugar, sifted
120 grams cream cheese, softened to room temperature
1 tablespoon of milk
2 teaspoons rosewater, use rosewater not rosewater extract.
Instructions
Preheat oven to 170 degrees. Lightly grease or line with baking paper a 20 cm round cake tin.
Place in an electric mixer bowl, unsalted butter, castor sugar, lemon zest and almond extract. Allow to sit on bench while you prepare all other ingredients.
Sift the spelt flour, baking powder, bicarbonate soda and salt into a large bowl. Add almond meal and stir until all dry ingredients are well combine.
Using an electric mixer beat butter and sugar mixture until light and fluffy. Add eggs one at time mixing well between each egg.
Turn the electric mixer down to low, add flour mixture and yoghurt alternately in three small batches then beat until well combined. Not for too long.
Pour the cake mixture into your prepared tin and bake for about 35 – 45 mins. Test with skewer and make sure the middle of the cake springs back when you push slightly on the middle of the cake.
Allow the cake to stand in the tin for 10 minutes, then turn out and let cool on a wire rack.
While the cake is cooling, combine all the buttercream ingredients in a bowl and using electric beaters, whisk the ingredients together for 3-4 minutes until smooth.
This cake is suitable to freeze.
p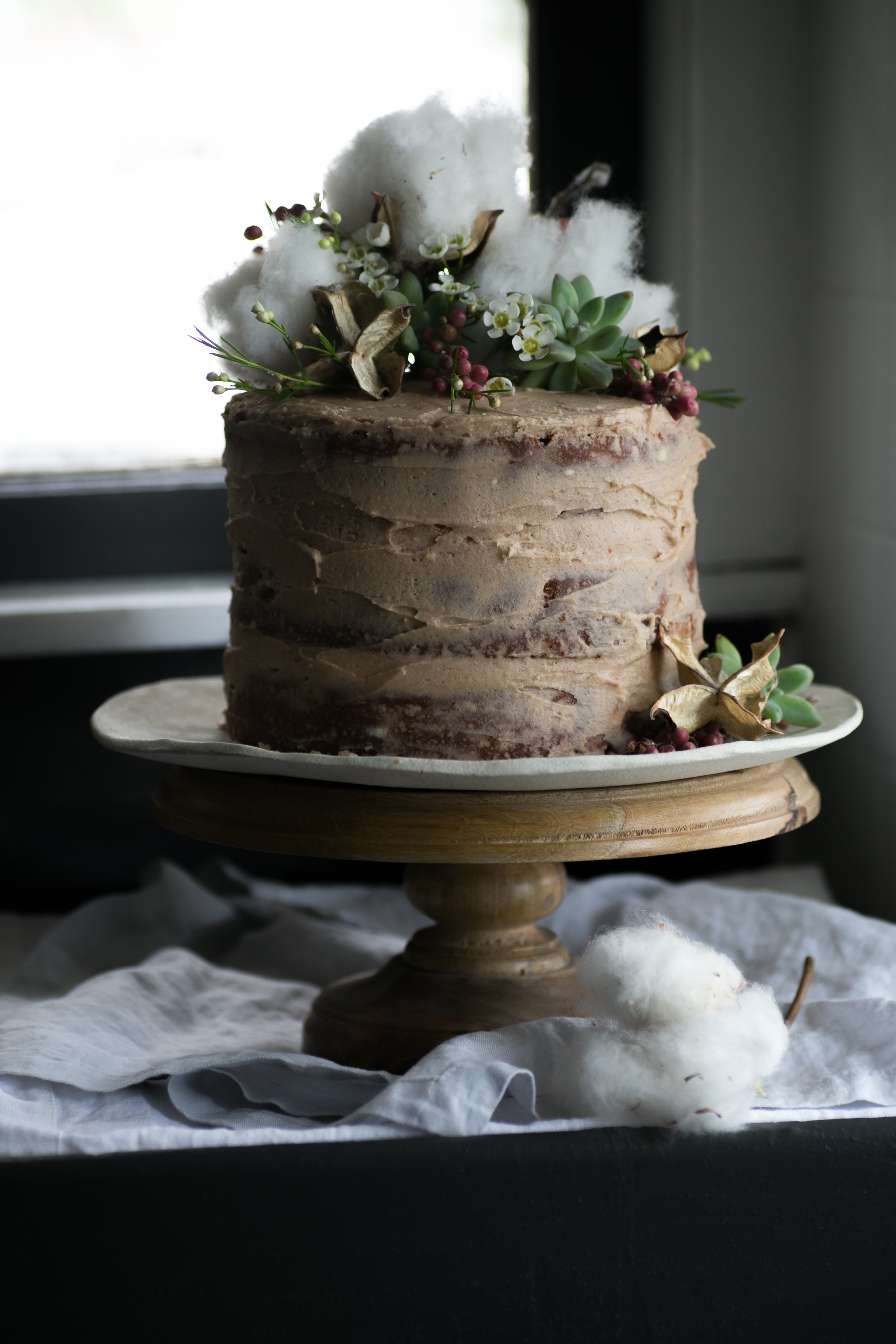 Baking Tips:
Prepare baking tins first and line them with baking paper.
Weigh all ingredients for a perfect cake.
Gather all ingredients on your bench before you start and then put away each ingredient as you go.
Sift all flour even if the recipes doesn't tell you.
Make sure your oven is at the correct temperature before you put your baking in the oven.
Use whole good quality ingredients.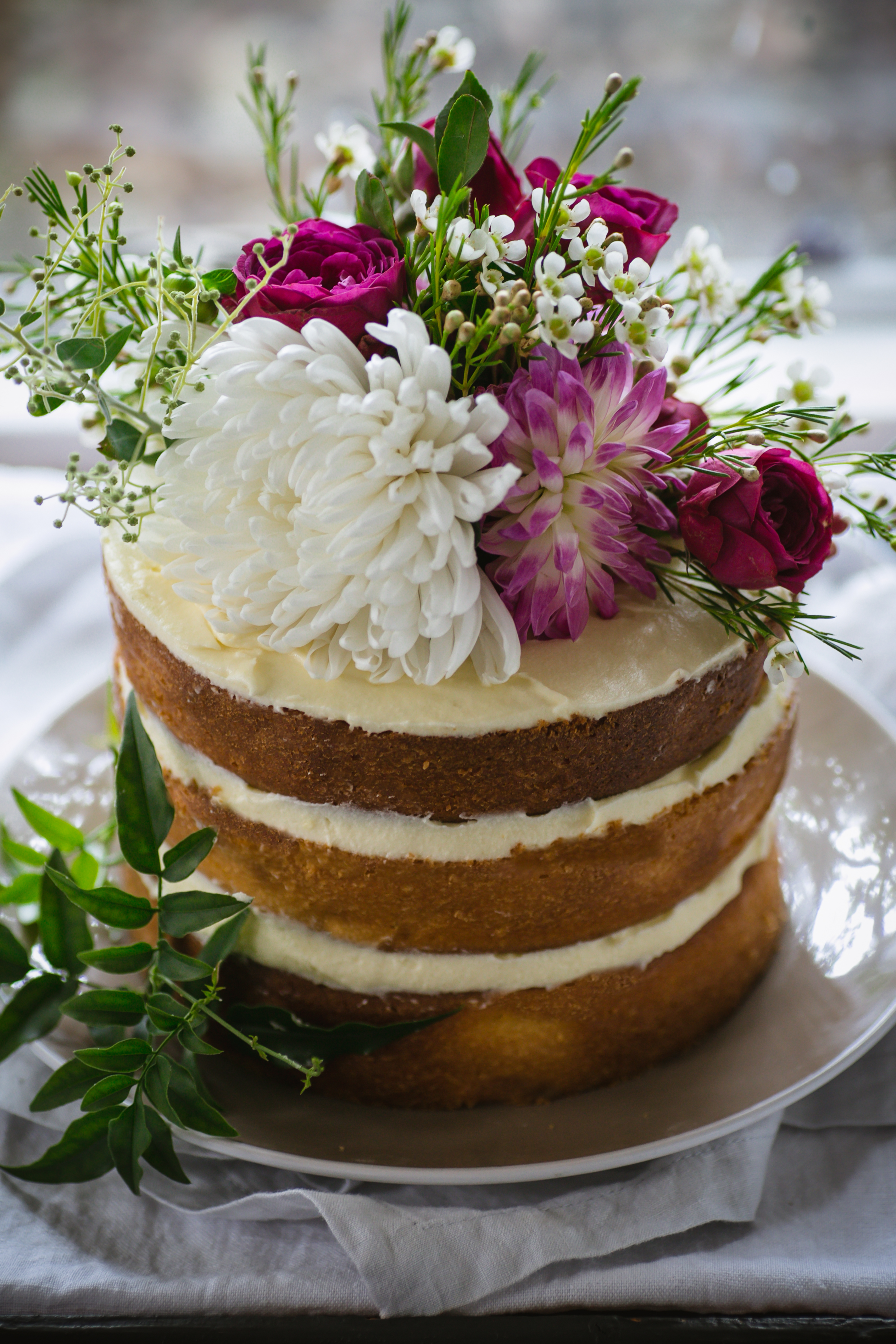 There was an issue loading your timed LeadBox™. Please check plugin settings.
There was an issue loading your exit LeadBox™. Please check plugin settings.
Related Posts via Categories