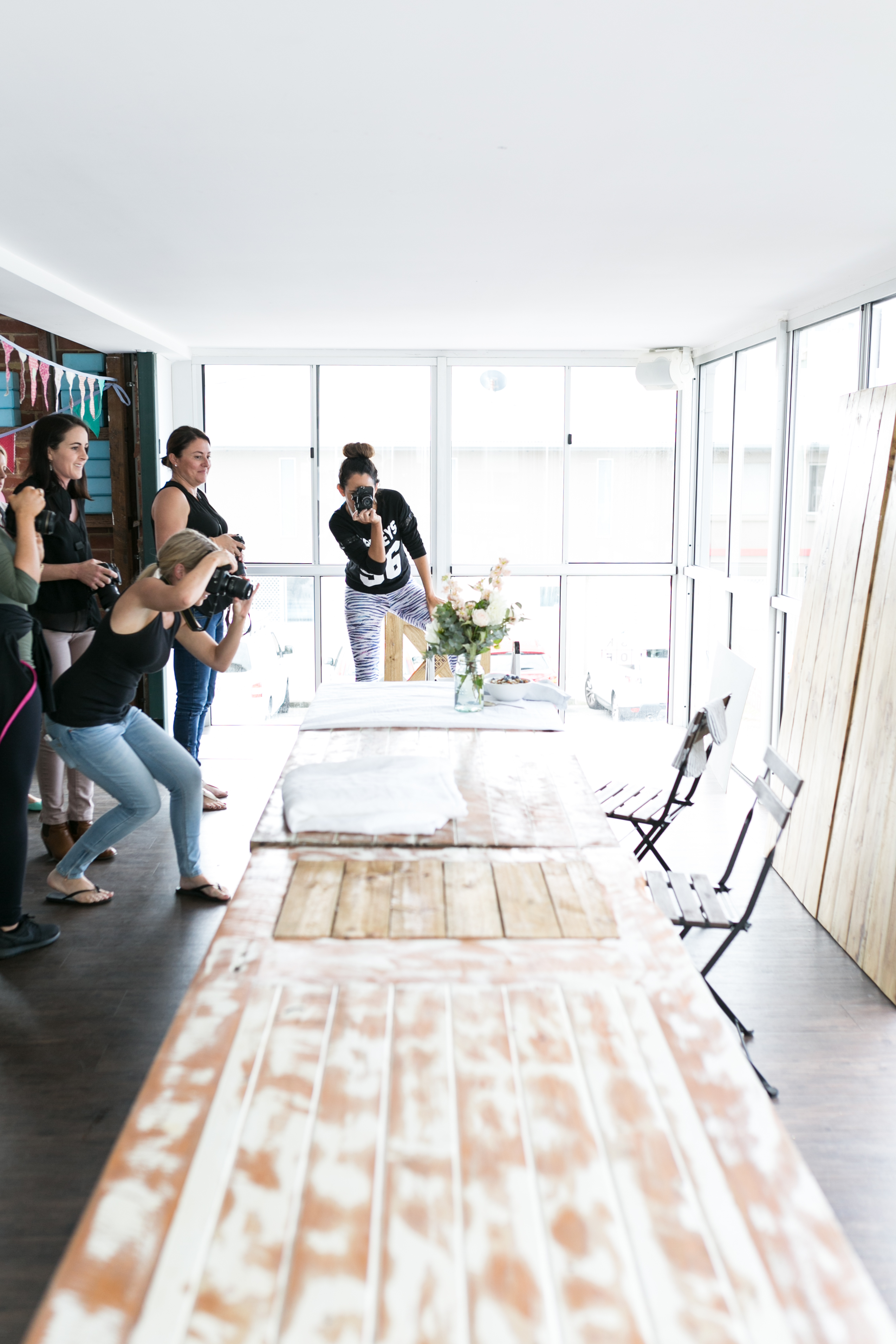 Workshops are so much fun! I totally geek out over food photography and being around others who do too is where I like to be. I also love teaching, watching as inspiration takes hold and to me there is nothing more joyful than seeing someones photos transform because of what they are learning and applying.
Here are some photos from my food photography workshop that I held a little while back on the Gold Coast. I didn't get a lot of photos of the styled scenes because I only really took photos to demonstrate a few things, but Corey was there to capture the day and I think he did an awesome job.
We had the most beautiful mix of women join us and more than anything we had so much fun.
I spent some time talking about my approach to photography and sharing my favorite photo that I've taken and why (even though it isn't the best photo technically) before moving onto manual settings and light because if theres one thing I know its that being able to properly harness beautiful light in food photography means the difference between good and outstanding photos and I really wanted everyone to walk away at the end of the day really knowing how to use their manual settings to do that.
We had a beautiful lunch provided by BSKT cafe and we finished off the day with the most exquisite Spelt Flour Almond Cake made and styled by Cindy from Nest and Nettle who was also the best assistant on the day. Want the recipe? Yes you do! Find it here.
If you are interested in joining me for my next workshop, please sign up below to be the first to hear any info.
There was an issue loading your timed LeadBox™. Please check plugin settings.
There was an issue loading your exit LeadBox™. Please check plugin settings.
Related Posts via Categories