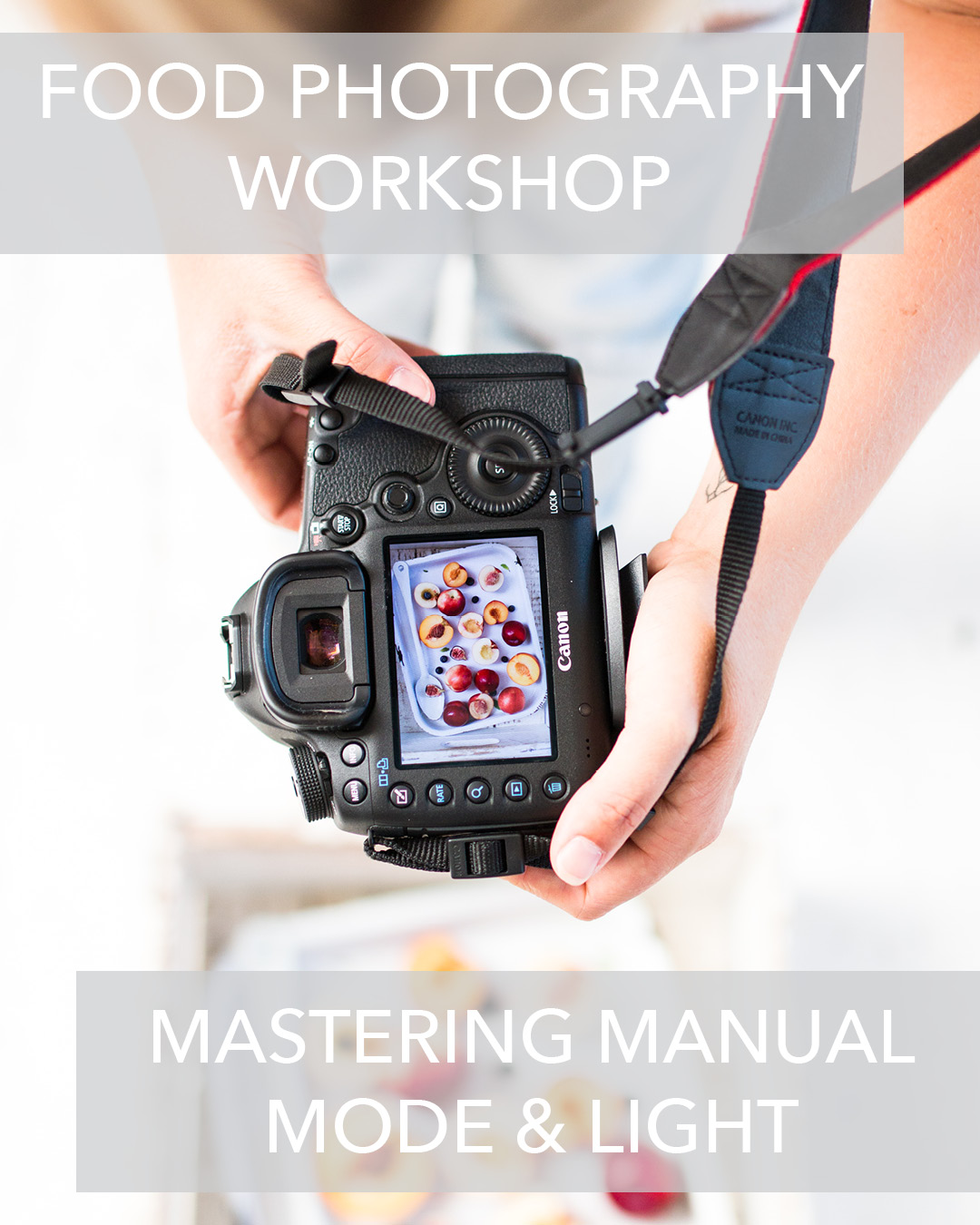 I'm so excited to announce my next food photography workshop at BSKT on the Gold Coast: Mastering Manual Mode and Light.
If there's one thing I know its that the way you use light can make or break a food photo and I really want you to know how to master light so that when you come to do a food shoot for your blog, Instagram or for your business, you don't just pop your camera on auto and hope for the best; you know exactly what you're looking for to find great light and you know how to use the light to best show off the food you're shooting.
Date: 15 April 2016
Venue: Upstairs at BSKT cafe, 4 Lavarack Rd, Mermaid Beach, Gold Coast
Time: 9.45am – 3.30pm
Cost: $300 incl GST and includes all materials, coffee/tea, lunch and refreshments and lots of pretty food to photograph.
We'll cover other aspects of styling as well, but at the end of this 1 day intensive workshop you'll be able to:
Use the manual settings on your camera like a pro.
Understand how light works and  just how you can use it to enhance your food photos and create ambience and narrative
Find the best light in your house and produce great photos every time.
Know the difference between hard and soft light and how it can transform your images
Use directional light and understand why it is crucial to photos that have depth and draw the viewer in.
Master simple techniques to be able to use any light you have available, good or bad.
I'll also show you my $20 lighting set set that I use most of the time to create my light and bright images
We'll also explore a basic artificial lighting set up that has saved me so many times when I have to shoot at night.

This is a HANDS ON workshop. So bring your DSLR cameras and lots of space on your memory cards – You will be taking lots of photos!!
This workshop is for you if:
You have a DSLR camera, but you use the auto settings and you want to learn how to take photos like a pro.
You're a blogger, wellness coach, food business owner and you want to learn how to take food photos that connect with your audience
You've been taking photos of food of a little while and you're frustrated because they just aren't getting better
You want to fast track your way to quality food photos.
This workshop is not for you if:
You consider yourself an intermediate food photographer.
I'm so excited to welcome you.

There was an issue loading your timed LeadBox™. Please check plugin settings.
There was an issue loading your exit LeadBox™. Please check plugin settings.
Related Posts via Categories