I'm pretty new to this kale craze I mean has it always been there waiting for us to reap its alkalizing, nutrient giving goodness? I never had it growing up if fact I can't remeber seeing it in the grocery stores in South Africa at all.
Anyways kale is like the king of veggies. Per calorie it has more iron than beef and more calcium than milk. Its rich in vitamins K, A and C, omega 3 fatty acids and antioxidants making it not only a great anti-inflammatory food but it can also help protect the body from some cancers. Why wouldn't you want to get some that in your belly?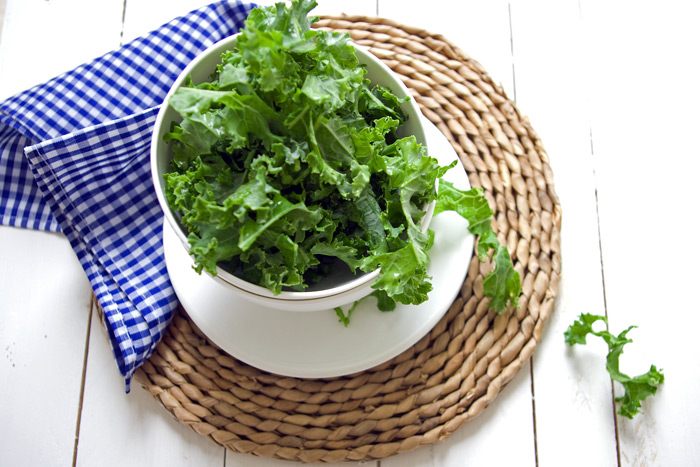 Its definitely one of the stronger tasting greens and whipped up in my morning smoothie  is the way I like to get my kale in daily but it can also make for great salads like this beetroot and kale salad with tahini dressing. The tangy tahini dressing pops in your mouth and compliments the earthy kale flavors.
* Peel your beetroots when you first buy them and let them marinade in the orange juice in an airtight container in the fridge for up to 2 weeks. The orange juice can then also be reduced on the stove to form a thick syrupy dressing.
Beetroot and Kale Salad With Tahini Dressing
Ingredients
Salad:
1 beetroot
2 cups orange juice
1 avocado
½ bunch of kale
½ bunch of mint leaves
1 handful of sprouts
½ a round of feta cheese
½ cup toasted almond flakes
Dressing:
2 T tahini paste
2 T olive oil
2 T orange/beetroot juice * see method
1 T honey
juice from ½ a lemon
sea salt and pepper to season
Instructions
Peel the beetroot and leave it to marinade in the orange juice for at least 2 hours. Then finely grate the beet using a box grater.
Remove the kale leaves from the stem and chop roughly into smaller bits. Wash the kale under hot water so it softens slightly then finish rinsing under cold water and set aside to drain.
When you are ready to assemble the salad start with the beetroot at the bottom or the juice will make everything red. Layer with sliced avocado and top with the sprouts, mint leaves and toasted almonds. Crumble feta over the top.
To make the dressing put all the dressing ingredients in a jar and shake until mixed thoroughly then generously spoon it over your salad.
There was an issue loading your timed LeadBox™. Please check plugin settings.
There was an issue loading your exit LeadBox™. Please check plugin settings.
Related Posts via Categories