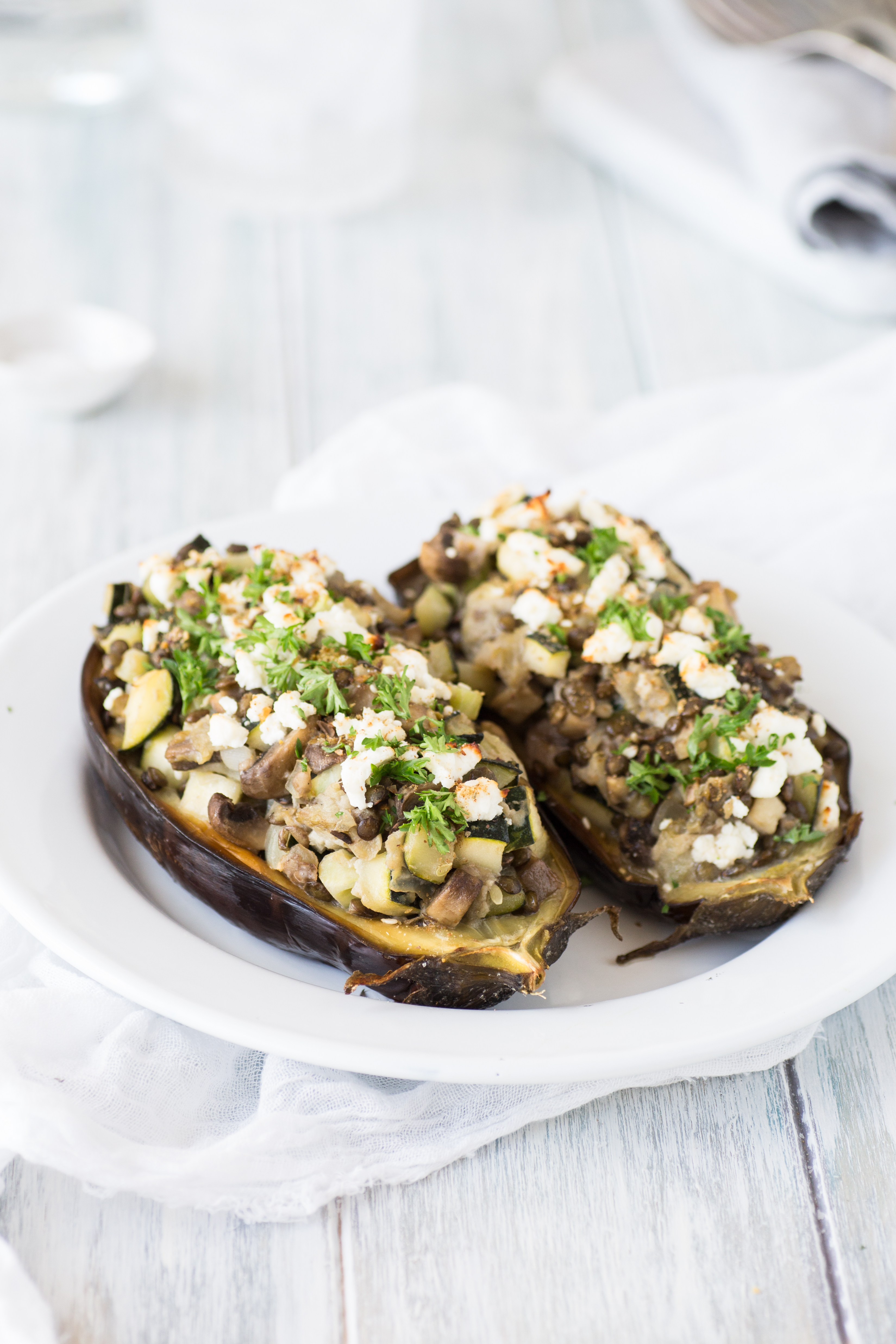 I know this is a food blog and I should be using super exciting words to describe this dish to entice you, but I just put Marley down to sleep after a particularly challenging day and my brain is evading me right now. What I can say is that this is a really easy, practical, satisfying vegetarian dinner that doesn't take much thought or effort and I find it perfect for nights like these to fill up my cup with nourishing food that at least makes me feel like I'm winning at something. Mama hood is a ride thats for sure. So wether you're a depleted mama or you just want a tasty veggie weeknight meal in the bank – this recipe is the go.
So I'm going to take my dinner and sit at the table, take a deep breath, enjoy it and know that tomorrow is another day, a clean slate and a chance to try a little harder.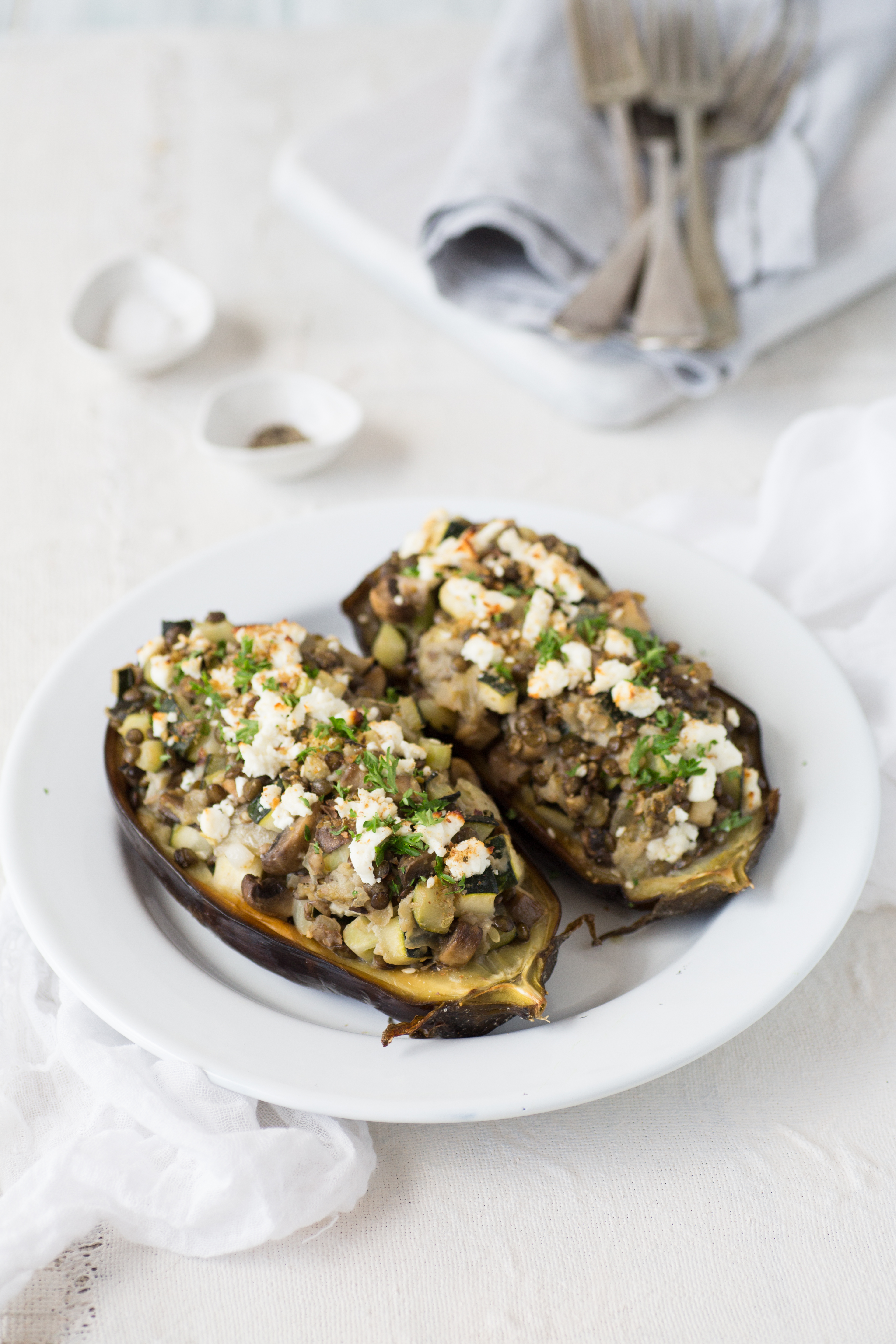 Stuffed Eggplant
Author:
The Luminous Kitchen
Ingredients
1 eggplant
2 Tbls olive oil
1 onion, diced
6 button mushrooms, diced
1 courgette, diced
1 can tinned lentils
juice and zest of 1 lemon
salt and pepper
2 Tbls smooth ricotta
2 Tbls crumbled feta
1 Tbls parsley
Instructions
Preheat the oven to 200C
Slice the eggplant in half. Brush with olive oil and place on a lined baking tray in the oven and bake for 30 minutes until tender.
In the mean time heat a large pan over medium heat. Add a little olive oil and saute the onions for 5 minutes, then add the mushrooms and diced courgettes and continue to saute until all the vegetables are tender.
Add the lemon juice and zest and season with salt and pepper.
When the eggplant is ready, remove from the oven and scoop the flesh out leaving enough for the eggplant to retain it's shape. Add the scooped eggplant flesh to the pan with the rest of the vegetables.
Add the ricotta and tinned lentil and mix through.
Spoon the mixture evenly into each eggplant half. Top with crumbled feta and return to the oven for 10 minutes.
Serve with chopped parsley.
There was an issue loading your timed LeadBox™. Please check plugin settings.
There was an issue loading your exit LeadBox™. Please check plugin settings.
Related Posts via Categories