Stuffed Eggplant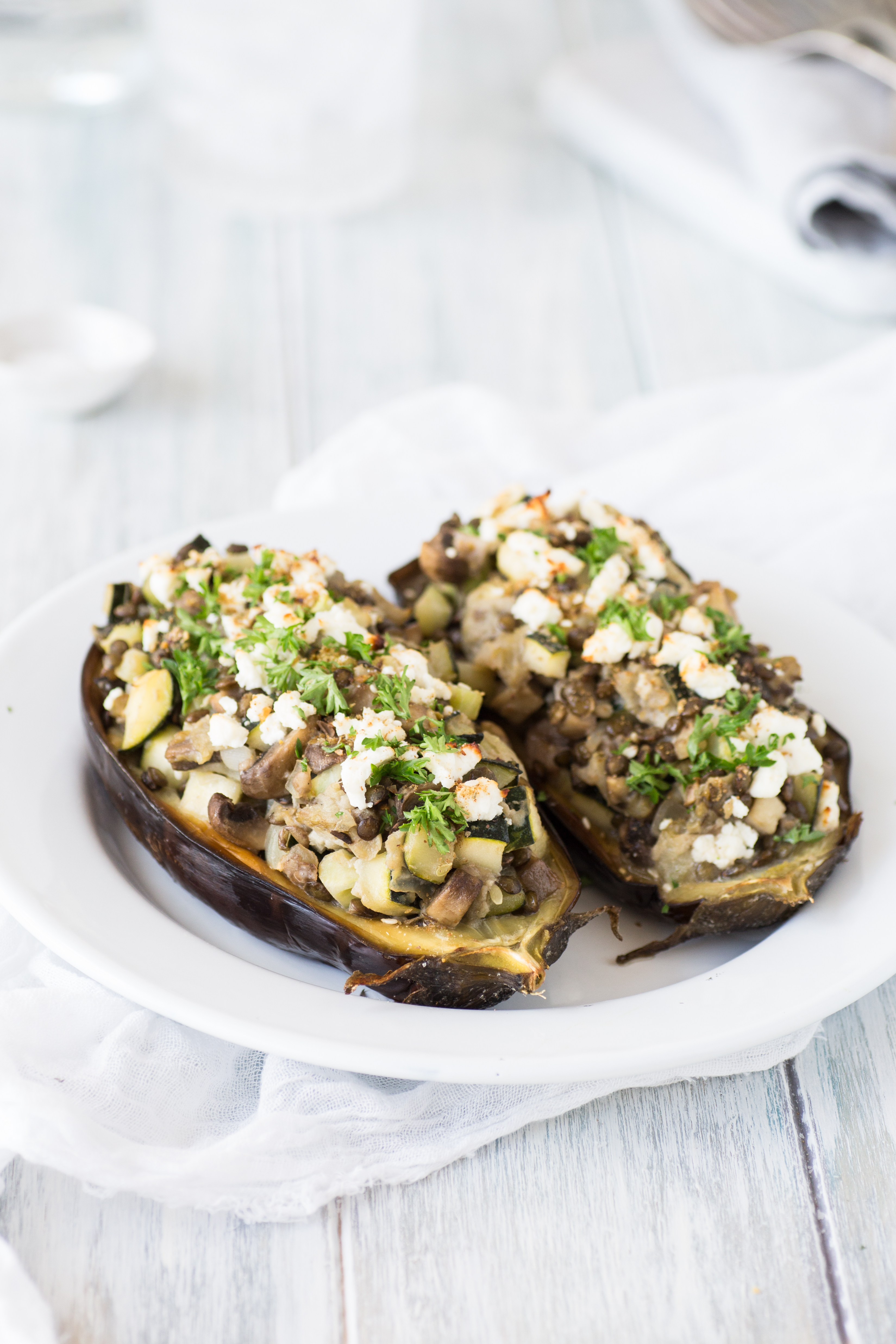 Author:
The Luminous Kitchen
1 eggplant
2 Tbls olive oil
1 onion, diced
6 button mushrooms, diced
1 courgette, diced
1 can tinned lentils
juice and zest of 1 lemon
salt and pepper
2 Tbls smooth ricotta
2 Tbls crumbled feta
1 Tbls parsley
Preheat the oven to 200C
Slice the eggplant in half. Brush with olive oil and place on a lined baking tray in the oven and bake for 30 minutes until tender.
In the mean time heat a large pan over medium heat. Add a little olive oil and saute the onions for 5 minutes, then add the mushrooms and diced courgettes and continue to saute until all the vegetables are tender.
Add the lemon juice and zest and season with salt and pepper.
When the eggplant is ready, remove from the oven and scoop the flesh out leaving enough for the eggplant to retain it's shape. Add the scooped eggplant flesh to the pan with the rest of the vegetables.
Add the ricotta and tinned lentil and mix through.
Spoon the mixture evenly into each eggplant half. Top with crumbled feta and return to the oven for 10 minutes.
Serve with chopped parsley.