Vanilla Shortbread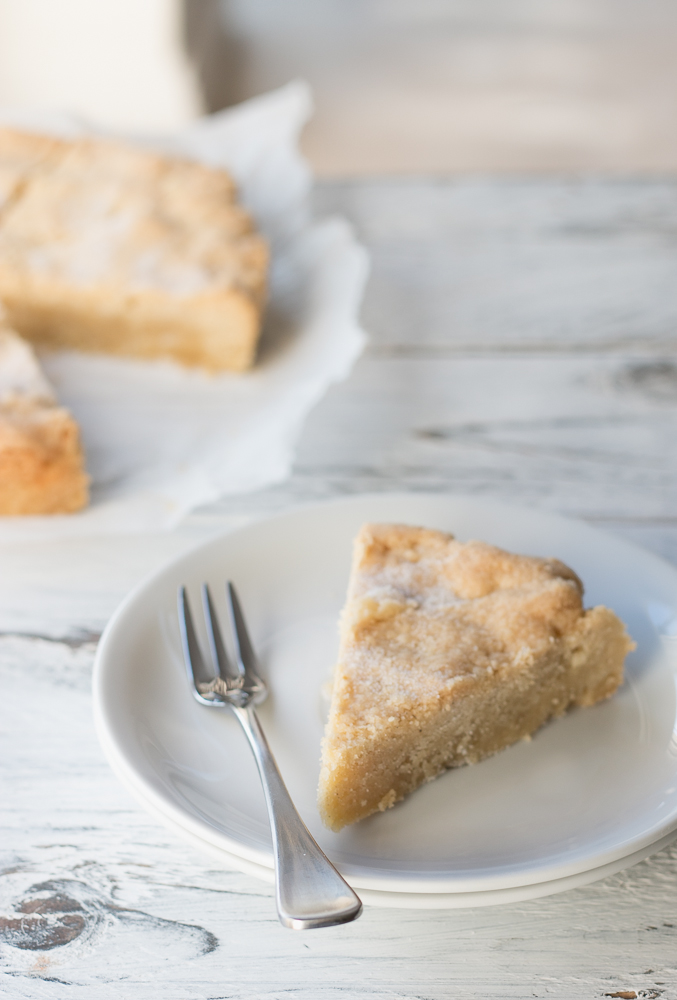 Author:
The Luminous Kitchen
2 cups plain flour
¾ cup sugar (plus a little more for dusting)
½ tsp vanilla powder
1 cup cold, unsalted butter, diced
Preheat the oven to 165C
Line a round cake tin with baking paper so the sides hang over
Combine the flour, sugar and vanilla powder in a food processor and mix until evenly combined.
Add the butter cubes and process until a crumbly dough begins to form, then turn the mixture out onto a floured surface and gently bring together.
Press the dough evenly into the lined cake tine and then bake in the oven for 40-45 minutes or until it starts to brown slightly.
Remove from the oven and allow to cool on a cooling rack. It will become more biscuit like as it cools. Dust with a little sugar before cutting into wedges.