Beetroot Soup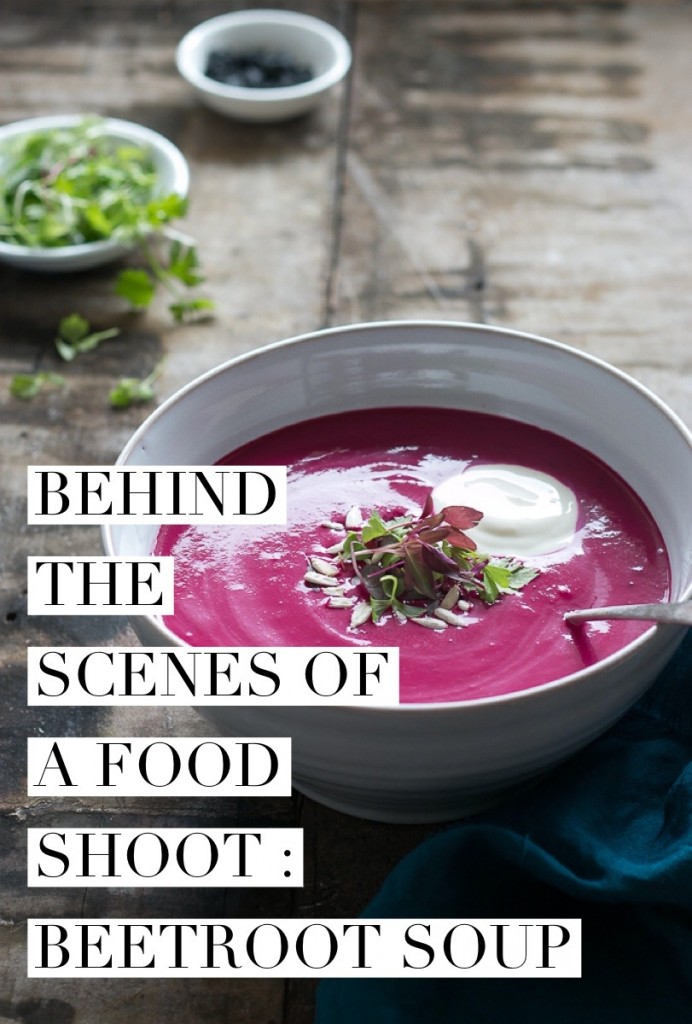 6 large organic beetroots, trimmed and washed (not skinned)
400 ml chicken stock
2 Tbls lemon juice
1 Tbls apple cider vinegar
2 Tbls chopped dill
120 ml Greek yoghurt + extra to serve
salt and pepper to taste
1 handful micro herbs
1 handful sunflower seeds
Bring a large pot of water to the boil, then add the beetroot and simmer for 60 minutes until tender (smaller beetroot will cook quicker). Remove from the heat, drain the water and let the beetroot cool until easy to handle.
Remove the skins (they should come off quite easily if just nudged with your fingers). *wear plastic gloves if you are worried about the beetroot staining your hands.
Cut the beetroot into smaller chunks, then add them to a food processor along with the stock, lemon juice, apple cider vinegar, dill, yoghurt, salt and pepper.
Process to a very smooth consistency, then test seasoning and add more salt/pepper if necessary. Remember, cold soup will need more seasoning than hot soup.
Refrigerate until ready to eat.
Serve cold or at room temperature with dollop of yoghurt or cream, some micro herbs and a sprinkling of sunflower seeds.