Gluten Free Passionfruit Mini Almond Cakes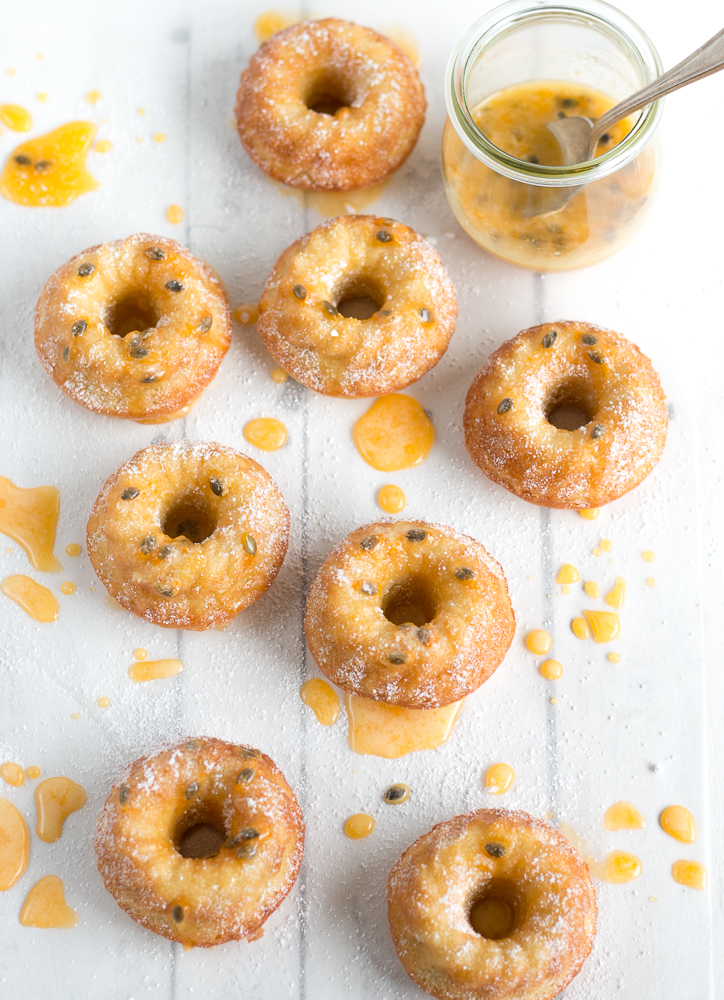 4 egg whites
1 cup (160g) icing sugar
⅔ cup (80g) almond meal
⅓ cup ( 50g) gluten free cake flour
125g unsalted butter, melted
1 tsp grated orange zest
Passionfruit glace
½ cup icing sugar
1T melted butter
pulp of 2 passionfruit
Preheat the oven to 180C
Grease a 12 hole bundt pan ( you can use a muffin pan as well)
Whisk the egg whites in a medium bowl until just combined. Add sifted almond meal,gluten free flour, icing sugar, butter and rind. Whisk until just combined then divide the mixture evenly among pan holes.
Bake for 15 minutes then remove from the oven, allow to cool slightly, then turn out onto a cooling rack.
To make the glace, mix all the ingredients together then spoon over the cooled cakes and serve.
Recipe by
The Luminous Kitchen
at http://theluminouskitchen.com/gluten-free-passionfruit-mini-almond-cakes/