Cookie Dough Cups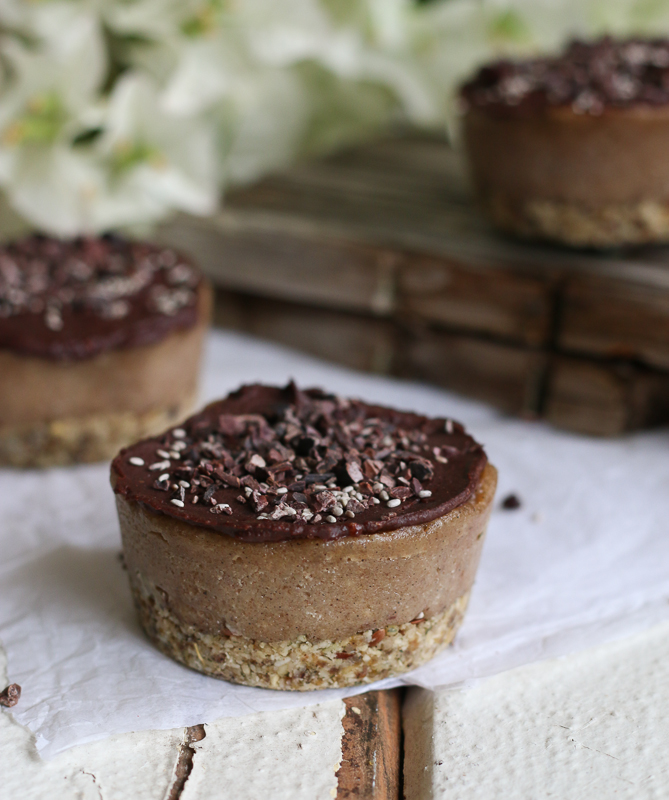 1 pack Ezy superfood Balls pre-mix Cookie Dough
12 dried dates
2T coconut oil
15 fresh medjool dates
2 cups cashews soaked for at least 2 hours
⅓ cup coconut oil melted
cacao butter melted
pinch of salt
½ tsp vanilla paste
⅓ cup cacao powder
⅓ cup coconut oil melted
⅓ cup maple syrup
2 T lucuma powder
Soak the dried dates for 5 minutes in boiling water then drain well.
Empty the Cookie Dough Ezy Balls Mix into a food processor or high speed blender and process for 1 minute on high.
With the motor running slowly add the dates and coconut oil and process until the mixture starts to come together
Spoon the mixture out evenly between 2 6-cup silicone muffin trays and press the base in firmly. Cover and place in the fridge while you work on the filling.
Drain the cashews and blend together with the pitted fresh dates, vanilla paste and salt in a high speed blender until smooth. Add the melted cacao butter and coconut oil and blend until well combined and smooth. ( You will have to turn off the blender and scrape down the sides a few times in order to get a smooth consistency)
Spoon the filling evenly into each cup.
To make the icing, combine all the ingredients in a bowl and whisk until smooth then top with cacao nibs and chia seeds
Spread the icing over each cup smoothly then cover and place in the freezer overnight before serving
Take the cookie dough cups out of the muffin tray moulds while still frozen and thaw for 10 minutes before serving.